Febe Armanios
Professor of History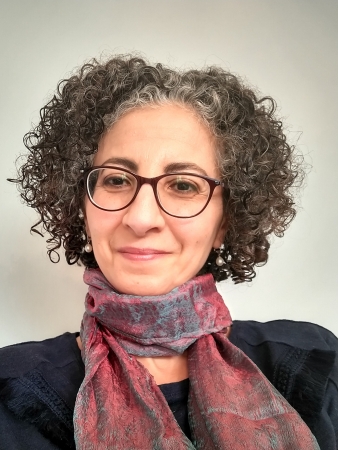 Office

Axinn Center 340

Tel

Email

Office Hours

Fall 2023: Thursdays 10:00AM to 12:30 PM, and by appointment.
Additional Programs
Febe Armanios received her BA, MA, and Ph.D. from the Ohio State University. She specializes in the history of Christian communities in the Middle East, especially of Egypt's Copts, in the study of comparative religious practices, as well as food history and media studies. She has been awarded fellowships from the Fulbright Foundation, the Gerda Henkel Foundation, the John Templeton Foundation, the National Endowment for the Humanities, Luce Foundation-ACLS, and Fordham University, among others. She's been a Visiting Fellow at Harvard Law School (ILSP) and has served on the Editorial Board for the International Journal of Middle East Studies. Recently, she was named a Senior Editor for the Oxford Research Encyclopedia of Food Studies and an editorial board member of the Journal of Religious Minorities under Muslim Rule. In 2021-22, she was the Bennett Boskey Distinguished Visiting Professor of History at Williams College. She is also (with Marion Wells) founding co-Director of Middlebury's Axinn Center for the Humanities.
Armanios is the author of Coptic Christianity in Ottoman Egypt (Oxford UP, 2011) and co-author with Boğaç Ergene of Halal Food: A History (Oxford UP, 2018). She's now completing a book-length project on the history of Christian television (terrestrial and satellite) in the Middle East (ca. 1981-present) and has also begun research for another book project, which looks at the history of Christian food practices in Ottoman and post-Ottoman regions, including in Egypt, Cyprus, Lebanon, Greece, and Turkey.
Publications
Selected Publications:
Halal Food: A History, co-authored with Boğaç Ergene (Oxford University Press, 2018; paperback 2020) -Winner of the Best Book Award 2019 by the Association for the Study of Food and Society
Coptic Christianity in Ottoman Egypt (Oxford University Press, 2011; paperback 2015)
"Coptic Perceptions of Time in Ottoman Egypt," in Alessandro Bausi, Alberto Camplani, and Stephen Emmel, eds. Time and History in Africa (Milan: Biblioteca Ambrosiana, 2019), 67-78.
"A Christian Public Space in Egypt: Historical and Contemporary Reflections," in Katsumi Fukasawa, Benjamin J. Kaplan, Pierre-Yves Beaurepaire, eds. Religious Interactions in Europe and the Mediterranean World Coexistence and Dialogue from the 12th to the 20th Centuries (London: Routledge, 2017), 317-330.
"Emerging Christian Media in Egypt: Clerical Authority and the Visualization of Women in Coptic Video Films," co-authored with Andrew Amstutz '08, the International Journal of Middle East Studies 45 (2013): 513-533.
"Coptic Faith and Practice in Egyptian Contexts," in Elizabeth W. Fernea, Farhad Daftary, and Azim Nanji, eds. Living in Historic Cairo: Past and Present in an Islamic City (London and Seattle: The Institute of Ismaili Studies and the University of Washington Press, 2010), 86-92.
"Patriarchs, Archons and the Eighteenth-Century Resurgence of the Coptic Community," in William Lyster, ed. The Cave Church at the Monastery of St. Paul the First Hermit at the Monastery of St. Paul, Egypt (New Haven: Yale University Press, 2008), 61-73.
Recent Papers and Invited Presentations:
"Who are Copts? Reflections from the Past and Present," at "The Coptic Christian Tradition Workshop," Baylor University, February 6, 2019.
"On Coptic Food Customs in Ottoman Egypt," at "Christians and Jews in Ottoman Society," University of Oxford, Oxford, UK, July 3-5, 2017.
"From Marginalia: Writing Coptic History for the Ottoman Period," at "Recovering the Role of Christians in the History of the Middle East," the Department of Near Eastern Studies, Princeton University, Princeton, NJ, May 6-7, 2016.
"Evangelicals and Warlords: Christian Television in the Middle East, 1981-2000," Center for Middle Eastern Studies, Harvard University, Cambridge, MA, February 10, 2016.
"Télé Lumière: Christian Television in Postwar Lebanon," the Middle East Studies Association annual meeting, Denver, Colorado, November 23, 2015.