Gyula Zsombok
Assistant Professor of French & Francophone Studies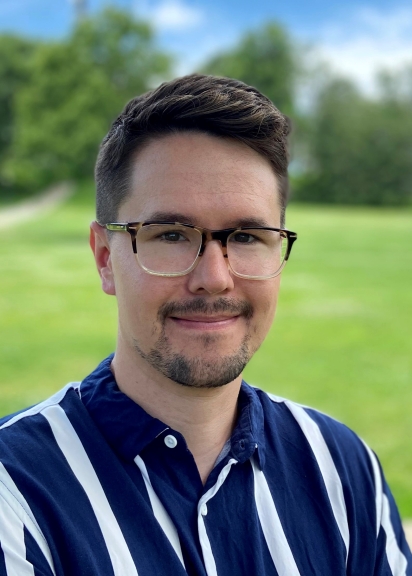 Office

Le Chateau 103

Tel

Email

Office Hours

Spring 2023: Mon 1:30-2:30 pm, Thurs 9:00-10:30 & by appointment
Additional Programs
Gyula Zsombok (he/him/his) is an Assistant Professor in French and Francophone Studies at Middlebury College. He holds a Ph.D. in French Linguistics from the University of Illinois at Urbana-Champaign. He began teaching at Middlebury in 2020.
In his research, Prof. Zsombok studies language ideologies and authority in French with a focus on France and Québec. He is interested in the social dynamics of top-down intervention in language use, in particular with respect to borrowings, lexical innovation and inclusive writing. His methodologies include computational and statistical implementations on a variety of textual data, such as social media texts, newspaper publications, surveys, web scraping, etc.
In addition to teaching a number of French language classes at different levels, Prof. Zsombok has recently offered courses on French in North America, Language Ideologies in the Francophone World and a writing intensive course. He has extensive training in second language acquisition, and he is dedicated to providing an immersive language environment through a communicative approach.
In English, his name is approximately pronounced as "JOO-lah ZHOM-bok" or IPA /'dʒula 'ʒombok/.
| Links | Social Links |
| --- | --- |
| Links | Social Links |
Publications
Zsombok, G. (2020). Prescribing French: A corpus-linguistic approach to official terminology in French newspapers. Journal of French Language Studies, 1–24. https://doi.org/10.1017/S0959269520000204
 Zsombok, G. (2022, forthcoming). Language Ideologies in the Age of the Internet: Hashtag on French Twitter. Journal of French Language Studies, Special Issue on French Variation in Digital Media.