Jeffrey Carpenter
James B. Jermain Professor of Political Economy and International Law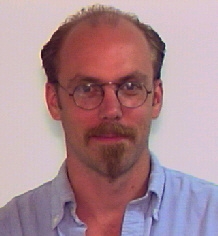 Office

Warner 305

Tel

Email

Office Hours

Tuesdays and Thursdays 9:00 AM- 9:30 AM and by appointment.
Additional Programs
Jeffrey Carpenter is the James Jermain Professor of Political Economy at Middlebury College and is currently (or has been) an Associate Editor at Management Science, the Journal of Behavioral and Experimental Economics and the Journal of Economic Behavior and Organization. His research has been published in the American Economic Review, the Review of Economic Studies, the Review of Economics and Statistics, the Economic Journal, Games and Economic Behavior, the Journal of Labor Economics, the Industrial and Labor Relations Review, the Journal of Public Economics, the Journal of Development Economics and the Proceedings of the National Academy of Sciences, among other journals. 
His research interests include Experimental and Behavioral Economics with applications to Labor, Public and Development Economics. While pursuing these interests he has conduct lab and field experiments in North America, South America, Europe and Asia.