Jessica Holmes
Professor of Economics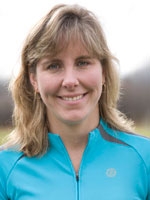 Office

Warner 017

Tel

Email

Office Hours

On Leave Fall 2023 and Winter 2024
Additional Programs
Jessica Holmes (Professor of Economics) has been a faculty member at Middlebury College since the fall of 2001. She teaches courses in microeconomics, health economics, the economics of social issues and the economics of sin. For six years, Jessica also directed MiddCORE, an award-winning leadership and innovation program where students build skills in areas such as leadership, collaboration, human-centered design thinking, ideation and persuasive communication.
Jessica's research has been published in Journal of Human Resources, Journal of Public Economics, The Economic Journal, Journal of Economic Education, Economics of Education Review, African Development Review, Journal of Sports Economics, Social Science Quarterly, Health Policy and Planning, Population Research and Policy Review, Economics of Education Review, Clinical Pediatrics, and Southern Economic Journal. Prior to joining the Middlebury faculty, she worked as a litigation consultant for National Economic Research Associates, conducting economic analyses for companies facing lawsuits involving securities fraud, product liability, and intellectual property.
In 2014, Jessica was appointed by Governor Peter Shumlin to serve on Vermont's health care regulatory body, the Green Mountain Care Board and in 2015, Jessica was selected by the Foreign Minister of Mexico to serve as Honorary Consul to Mexico. She earned a PhD in Economics at Yale University in 1998 and an A.B. in Economics from Colgate University (Phi Beta Kappa, summa cum laude) in 1993. When not working, you can most likely find Jessica busy with her husband and three children or training at the swimming pool with her Master's team, the Middlebury Muffintops.