Kathryn Morse
John C Elder Prof of Environmental Studies; Prof of History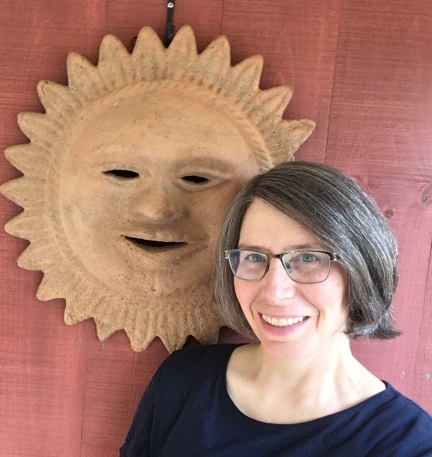 Office

Axinn Center 240

Tel

Email

Office Hours

Fall 2023: Please schedule appointments at https://calendly.com/kathrynmorse
Additional Programs
| Links | Social Links |
| --- | --- |
| Links | Social Links |
Areas of Interest
My areas of interest include the American West, particularly the environmental history of extractive labor like mining and farming, and American environmental thought broadly defined.  Within those areas, I also study and and teach U.S. conservation and environmental movements broadly defined.  I'm working to expand my expertise and facility in digital and data methodologies for humanistic inquiry. I am currently working on a digital history of New Deal Farm Security Administration Rural Rehabilitation programs in the rural South and West in the late 1930s. 
Publications
Publications:
"There Will Be Birds:  Images of Oil Disasters in the Nineteenth and Twentieth Centuries," Journal of American History 99:1 (June 2012), 124-134.
The Nature of Gold:  An Environmental History of the Klondike Gold Rush (Seattle:  University of Washington Press, 2003).
"Dad (and Mom) versus Nature, 1975:  Jaws and The Adventures of the Wilderness Family," in "Films Every Environmental Historian Should See," ed. Marc Cioc, Environmental History 12:2 (April 2007).
The Nature of War:  An Environmental History of Mount Independence.  Orwell, VT:  The Mount Independence Coalition, 2006.
"Wal-Mart, Homesteads, and Unintended Consequences, in "Anniversary Forum:  What Books Should Be More Widely Read in Environmental History?" ed. Adam Rome, Environmental History 10:4 (October 2005), 728-730.
Photographic Essay for "Anniversary Forum:  What's Next for Environmental History," Environmental History 10:1 (January 2005).
"Putting History at the Core:  History and Literature in Environmental Studies," History Teacher 37:1 (November 2003), 67-72.
Media Appearances:
LA Review of Books, interviewed and quoted in Catherine Buni, "Toward a Wider View of Nature Writing," LA Review of Books, 10 January 2016.  Print article.  Link at: https://lareviewofbooks.org/essay/toward-a-wider-view-of-nature-writing
Radio interview, Utah Public Radio, program "The Source,"  episode on Utah's pioneer irrigation projects, aired 25 September 2015.  Link at:  http://upr.org/post/source-ditch-water-pioneer-gift-we-hope-will-keep-giving
Podcast interview:  Backstory with the American History Guys, episode "Black Gold:  An American History of Oil," originally aired 30 May 2014, link at: http://backstoryradio.org/shows/black-gold-2/