Kirsten Hoving
Professor Emerita of History of Art & Architecture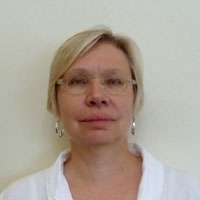 Email

Office Hours

Fall Term 2018- Tuesday's 1:15 p.m.-4:15 p.m., and by appointment
Additional Programs
Kirsten Hoving joined the department in 1983, after earning her Ph.D. at Columbia University.  She teaches modern art and history of photography. 
Her research interests revolve around her teaching fields.  In particular, she has published widely on surrealism, with articles about surrealist photography in such journals as Art History and History of Photography, as well as an essay in the Guggenheim Museum's exhibition catalogue, Speaking with Hands. She is also interested in intersections between surrealist art and science, seen in her recent book, Joseph Cornell and Astronomy: A Case for the Stars, published by Princeton University Press in 2009.
Last fall, Kirsten Hoving was a guest lecturer at the Oregaard Museum in Copenhagen, Denmark, in conjunction with an exhibition at that museum of work by the artist Man Ray.
Courses Taught
Course Description
Advanced Studies
Supervised independent work in art history, museum studies, or architectural studies. (Approval Required)
Terms Taught
Fall 2019, Winter 2020, Winter 2021, Winter 2022, Winter 2023, Winter 2024
Course Description
Supervised Independent Work in Museum Studies
This practicum builds upon the Museum Assistants Program (MAP), the hands-on museum education program at the Middlebury College Museum of Art. In MAP, the Curator of Education trains students to conduct tours of the Museum's permanent collection and of special exhibitions for audiences of peers, school groups, and the general public. Combining service learning with the opportunity to both support and learn more about the arts, students gain expertise in public speaking, art history, and public programming. HARC 0540 should be taken concurrently with the second semester of MAP. The class will culminate with a public presentation on a museum-related topic evaluated by a faculty member of the Department of History of Art & Architecture. (Approval required)
Terms Taught
Fall 2019