Linda White
Associate Professor of Japanese Studies, Chair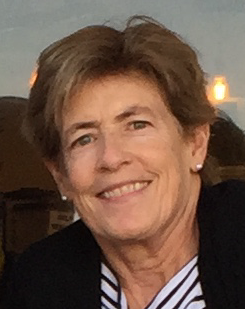 Office

FIC 221

Tel

Email

Office Hours

Spring 2022: Monday and Wednesday 2:00-3:30 p.m. and by appointment
Linda White, Associate Professor in Japanese Studies, has been teaching at Middlebury in anthropology, gender studies, and Japanese studies since 2005. She earned her B.A. from Michigan State University, her M.A. in Asian Studies from Cornell, and her M.A. and PhD in Anthropology from the University of Colorado. She teaches courses that address contemporary issues in Japanese society, including globalization, body and culture, gender, and race and ethnicity. 
Her research focuses on Japanese feminist activism, intersections between gender, marriage, and family law, and attitudes about the body. White has spent seven years living in the Tokyo area. She has received grants from the Fulbright Foundation, the Japan Foundation, and the Social Science Research Council for ethnographic research on gender issues. She has published numerous articles on Japanese feminist activism and her most recent will be included in an upcoming special edition, The Family in East Asia, in the journal, positions. Her book, Gender and the Koseki in Contemporary Japan: Surname, Power, and Privilege, (Routledge 2018) analyzes feminist activism to change the Household Registration law in Japan. White's new research is an ethnographic study of understandings of race and ethnicity in Japanese society and the cultural and legal roots of race discrimination in the household registration system.
Professor White is Chair of Japanese Studies and Track Director for the IGS track in Gender and Sexuality. She works closely with Gender, Sexuality, and Feminist Studies and has been a core member of the program since her arrival at Middlebury. For the past 4 years, White has worked closely with the Center for Community Engagement and the Middlebury School in Japan to help students from several different universities and colleges carry out oral histories with elders in a rural village in Nagano Prefecture.