Lorraine Besser
Professor of Philosophy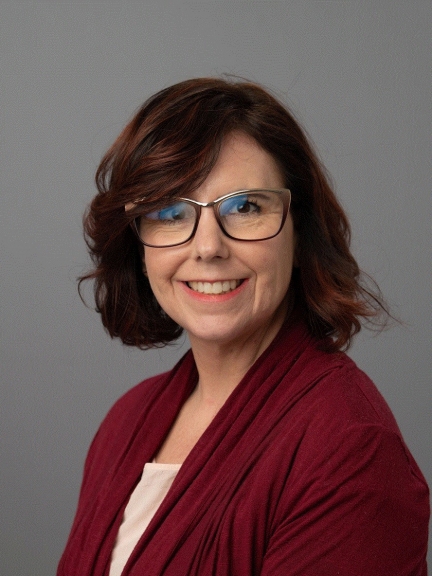 Office

Twilight Hall 310

Tel

Email

Office Hours

Spring 2023: Tuesdays 12:00-1:00, Weds 10:00-11:00, and by appointment
Additional Programs
Lorraine Besser earned her PhD in philosophy from the University of North Carolina at Chapel Hill. She has MA degrees from UNC and the Claremont Graduate School, and a BA from Tulane University. Before joining the philosophy department at Middlebury College, she held positions at the University of Waterloo and Stanford University.
Professor Besser's primary area of research is moral psychology. She is particularly interested in the topics of happiness and well-being and her work frequently draws on psychological and neuroscientific research on these themes.
Her most recent book, The Philosophy of Happiness: An Interdisciplinary Introduction, is now available.
She is also the author of Eudaimonic Ethics: The Philosophy and Psychology of Living Well (2014) and the co-editor of the Routledge Companion to Virtue Ethics (2015). She has published  journal articles and book chapters on topics ranging from Hume's moral psychology, to contemporary virtue ethics, to psychological conceptions of the good life.  Her most recent publications include: "Learning Virtue", published in the Journal of Moral Education; "The Psychologically Rich Life" (lead author, with Shige Oishi), published in Philosophical Psychology; and "Virtue and Moral Psychology in Hume's Enquiry", forthcoming in the Critical Guide to Hume's Enquiry Concerning Principles of Morals (Cambridge University Press).
She teaches courses on happiness and well-being, ethical theory, applied ethics, and early modern philosophy.
Publications
Recent Articles and Book Chapters
"The Psychologically Rich Life." (lead author, with Shige Oishi) Philosophical Psychology,  2020. DOI: 10.1080/09515089.2020.1778662. 
"Learning Virtue" Journal of Moral Education. Special Issue on Self-Determination Theory, Morality, and Virtue. Ed. Randall Curren and Tobias Krettenauer. DOI: 10.1080/03057240.2020.1714564
"The Psychologically Rich Life Questionnaire" (with Oishi, Choi, Buttrick,   Heintzelman, Kushlev, Westgate, Tucker, Ebersole, Axt, Gilbert, Ng, and Besser) Journal of Research in Personality 89 (2019), pp. 257-270.
"Hume's Moral Philosophy and Contemporary Moral Psychology" The Humean Mind, ed. Angela Coventry and Alex Sager (New York: Routledge Press, 2019) pp. 458-469.
"Empathy, Intersubjectivity, and Morality: Building from Hume's Account."  Humean Value Theory and Contemporary Psychology, ed. Rico Vitz and Phil Reed. (New York: Routledge Press, 2018), pp. 209-225.
"Virtue of Self-Regulation." Ethical Theory and Moral Practice, 20(3), (2017), pp. 505-517. Special Issue on New Directions of Character and Virtue, ed. Nancy Snow. 
"Virtue Traits and Personality Traits." in Moral Psychology, vol 5: Virtues and Vices, ed Walter Sinnott-Armstrong and Christian Miller (MIT Press, 2017), pp. 105-112.