Peter Ryan
Professor of Earth and Climate Sciences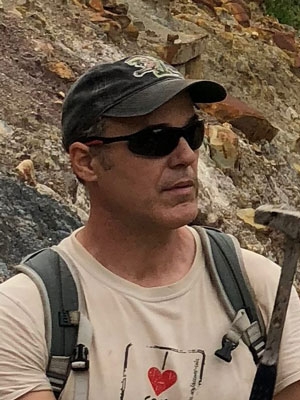 Office

McCardell Bicentennial Hall 427

Tel

Email

Office Hours

Monday 10:30am-12:00, Wednesday 1:00pm-2:00pm, Friday 1:30pm-2:30pm, or by appointment.
Additional Programs
As a member of the Geology Department and the Environmental Studies Program, I teach courses in both geology and ES and advise senior research projects in both areas.
The focus of my teaching here at Middlebury is low-temperature geochemistry, including courses in hydrology, soils, sedimentary geology and interdisciplinary environmental science. Primary areas of research include (1) the mineralogy and geochemistry of soil evolution in the moist tropics of Costa Rica with a focus on reaction pathways, mechanisms, kinetics and geological implications, and (2) the relationships among trace metals and phyllosilicates (clay minerals) in soils and bedrock; recent projects have focused on origins of naturally-derived arsenic, uranium and other trace metals in bedrock water wells in Vermont.
Publications
Ryan, P.C., Kim, J., Wall, A.J.*, Moen, J.C.*, Corenthal, L.G.*, Chow, D.R., Sullivan, C.M.*, Bright, K.S.*, 2011, Ultramafic-derived arsenic in a fractured bedrock aquifer. Applied Geochemistry 26, 444-457.

Kim, J., Klepeis, K., Ryan, P., Gale, M., McNiff, C., Ruksznis, A., and Webber, J., 2011, A bedrock transect across the Champlain and Hinesburg thrusts in west-central Vermont: integration of tectonics with hydrogeology and groundwater chemistry, in West, D.P., Jr., editor, Guidebook for Field Trips in Vermont and Adjacent New York: New England Intercollegiate Geological Conference Guidebook, C5-1-23.

Ryan P.C., Huertas, F.J., 2009. The temporal evolution of pedogenic Fe-smectite to Fe-kaolin via interstratified kaolin-smectite in a moist tropical soil chronosequence. Geoderma 151, 1-15.

Ryan P.C., Hillier S, Wall A.J.*, 2008, Stepwise effects of the BCR sequential chemical extraction procedure on dissolution and metal release from common ferromagnesian clay minerals: a combined solution chemistry and X-ray powder diffraction study. Science of the Total Environment 407, 603-614.