Peter Tarjanyi
Visiting Assistant Professor of French & Francophone Studies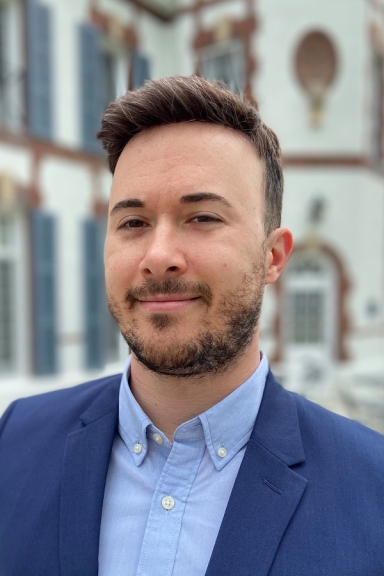 Office

CHT 114

Email

Office Hours

Spring 2023: Mon 11:00-12:00 pm, Wed 1:00-3:00 pm & by appointment
Additional Programs
Peter Tarjanyi (he/him) holds a Ph.D. in French and queer studies from the University of Illinois at Urbana-Champaign.
His research centers on contemporary French and Francophone media culture. Building on queer studies and migration scholarship, his work interrogates how sexuality and mobility are bound up in the imaginary of the postcolonial nation-state. His additional teaching and research interests include Maghrebi Francophone literature and film, representations of gender in popular culture, and digital humanities.
Publications
"Diasporic returns and queer kinship networks in contemporary French and Maghrebi Francophone cinema," Queer Studies in Media & Popular Culture (forthcoming in 2022)
"Tourisme homosexuel et décolonisation dans l'œuvre de Dominique Fernandez," Inverses: Littératures, Arts, Homosexualités, n°18 ("Les écrivain(e)s des années 1980"), 2018, pp. 143-159.
Review of Mehammed Amadeus Mack's Sexagon: Muslims, France, and the Sexualization of National Culture (Fordham U.P., 2017). College Literature: A Journal of Critical Literary Studies, volume 46 issue 2, 2019.