Robert Greeley
Assistant Professor of Arabic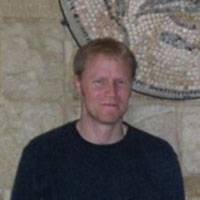 Office

Voter Hall 001

Tel

Email

Office Hours

FALL 2023: Monday 10:45-11:45, Tuesday 11:00-12:00, Wednesday 10:45-11:45, or by appointment.
Additional Programs
Robert Greeley is an Assistant Professor in the Department of Arabic at Middlebury College. Robert completed his BA in Arabic at the University of Utah, his MA in Arabic Literature at UC Berkeley in the Department of Near Eastern Studies, and his PH.D. in Geography at the University of South Carolina, Columbia. As well as being fluent in Modern Standard Arabic and Levantine dialects, he also has excellent working knowledge in Iraqi Arabic and is proficient in Spanish and Farsi.
Robert's research interest is conservation geography.  He focuses on the intersection of protected areas, environmental governance, and environmental practice. He uses direct lines of inquiry about hunting and food security to develop research questions that demand hands-on, in language, and on-the-ground presence. Bridging language proficiency and cultural literacy developed through academic studies and in country presence, Robert produces citable and replicable social science research built on robust and individually owned real data. His research melds conservation geography and food studies by noticing and scrutinizing consequential and in-situ verbal and discursive details that point to how environmental actors negotiate their material environment and their social milieu.