Susan DeSimone
Associate Laboratory Professor in Biology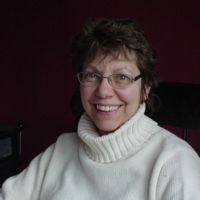 Office

McCardell Bicen Hall 433

Tel

Email

Office Hours

Fall 2022: Mon and 10-11, Thurs. 9-10. If these times do not work with your schedule, just email me and we can find a time that works for both of us.
Additional Programs
I think that cells are one of the most beautiful and diverse structures to study. I strive to help all my students appreciate that beauty and also understand the complex molecular workings of cells through study in the laboratory. Furthermore, I develop curricula and pedagogical practises that teach how to think like a scientist. I am committed to providing access and understanding to all students regardless of their high school preparation.  In addition to my work in Biology, I am a Posse Mentor for LA Posse 5 (and a former mentor for NYC Posse 15). 
Courses Taught
Course Description
Cell Biology and Genetics
In this introduction to modern cellular, genetic, and molecular biology we will explore life science concepts with an emphasis on their integral nature and evolutionary relationships. Topics covered will include cell membrane structure and function, metabolism, cell motility and division, genome structure and replication, the regulation of gene expression and protein production, genotype to phenotype relationship, and basic principles of inheritance. Major concepts will be illustrated using a broad range of examples from plants, animals, and microorganisms. Current topics in biology will be integrated into the course as they arise. 3 hrs. lect./3 hrs. lab
Terms Taught
Spring 2019, Fall 2019, Spring 2020, Fall 2020, Spring 2021, Fall 2021, Spring 2022, Fall 2022, Fall 2023
Requirements
DED, SCI
Course Description
Independent Research
This course is for non-seniors wishing to conduct independent research in Molecular Biology and Biochemistry under the guidance of a faculty mentor. Additional requirements include attendance at all MBBC-sponsored seminars and seminars sponsored by the faculty mentor's department, and participation in any scheduled meetings and disciplinary sub-groups and lab groups. (Approval required).
Terms Taught
Fall 2022, Fall 2023