Tara Affolter
Faculty Director, Equity, Justice & Inclusion; Associate Professor of Education Studies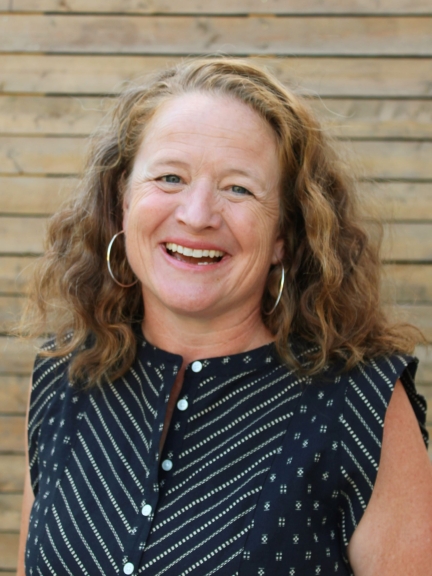 Office

Twilight Hall 108

Tel

Email

Office Hours

F23 T: 11:30-1:00 p.m. Twilight 108 & via Zoom by appointment
Additional Programs
Tara Affolter is an Associate Professor of Education Studies. She received  her Ph.D. in Education Policy Studies from the University of Wisconsin-Madison. Dr. Affolter has over 15 years of experience teaching high school English and theatre while working for racial and social justice within the public schools.
To keep herself engaged with schools and K-12 learners she frequently spends her summers back in Madison teaching pre-K at Lincoln Elementary School.  Within the Middlebury community, in addition to her contacts with local schools, Dr. Affolter volunteers at the Addison Country Parent Child Center, occasionally team-teaching courses for program participants.
Dr. Affolter has research and teaching experience in antiracist teaching, social justice education, culturally relevant pedagogy, disability studies, and Critical Race Theory.
Her teaching at Middlebury seeks to provide anyone who has an interest in education with the tools and lenses needed to successfully critique and dismantle inequities in schools. She is keenly interested in finding ways to build fully inclusive environments within schools, colleges, and universities. To that end, each year she teaches Education in the U.S. (EDST 115) Models of Inclusive Education (EDST 300) and Culturally Responsive Pedagogy and Policy (EDST 215). She also periodically offers specialized courses and First Year Seminars including, Education for Social Justice (EDST 230); Critical Race Theory in Education (EDST 1020); Race, Ethnicity and Inequality in US Schools (FYSE 1340); Black Playwrights Represent (FYSE 1475) and August Wilson in the Classroom (EDST 102).
Outside of the academic realm, she enjoys hiking, running, yoga, acting, spending time with her husband, Steve, (and any other family members she can track down) and frolicking with her dogs, Scout and Hermione.
Publications
Recent Publications include:
Affolter, T. (2019) Through the Fog: Towards Inclusive Anti-Racist Teaching. Information Age Press.
Affolter T. and Donnor, J. (Eds.) (2016) The Charter School Solution: Distinguishing Fact from Rhetoric.  Routledge, New York.
Affolter, T.L (2016) "There's a Black Kid in the Classroom and I Don't Want to Piss Her Off" (2016) In Stead, V. (Ed) RIP Jim Crow: Fighting Racism through Higher Volume 6 RIP Jim Crow: Fighting Racism through Higher Education Policy, Curriculum, and Cultural Interventions Peter Lang Publishing, Inc. (New York).
Affolter, T.L (2015)  "Those teachers shouldn't talk about race: Balancing preaching and protecting, anti-racist scholarship at home." In G. Theorharis and S. Dotger (Eds.) On the High Wire:  Education Professors Walk Between Work and Parenting.  Information Age Press.