Tim Nguyen
Academic Director | Professor of the Practice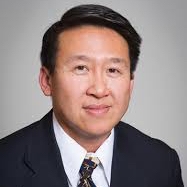 Office

Axinn 244

Tel

Email

Office Hours

Given COVID, office hours will be by appointments and through zoom.
Additional Programs
Tim Nguyen is Professor of Business & Finance and Academic Director of the Professors of Practice program at Middlebury College.  Additionally, he serves as an Affiliated Faculty in Anthropology, Comparative Literature, Environmental Studies, and the Men's Baseball Team.
He joined Middlebury College in September 2016 from Brown University where he held the title of the Amhowitz Faculty Fellow in Business, Entrepreneurship, and Organizations.  Affiliated with Brown University beginning in 2007, he taught in the Economics Department, the Watson Institute of International and Public Affairs, the Executive Master of Science & Technology, and the Brown | Instituto de Empresa Executive MBA program.  Concomitantly, he held the academic title of Clinical Assistant Professor of Economics and Finance and Recruitment and Program Officer of the Master of Science in Finance while at the University at Buffalo School of Management.  Other institutions where he has taught undergraduate and graduate business, public policy, and economics courses or is a Visiting Faculty/Fellow include Johns Hopkins University, University of Chicago, and Wesleyan University.
Tim has had a long and distinguished career on Wall Street and has more than 26 years of experience in finance and executive management.  He has held multiple board seats on various for-profit and not-for-profit institutions. He currently is on the board of the UAFRS (Uniform Adjusted Financial Reporting Standards) Council.  UAFRS is an alternative set of standards for reviewing and analyzing financial statements aimed at creating more reliable and comparable reports of corporate financial activity.
In 2016, he served as the Chief Investment Officer of the State of Rhode Island.  Prior to joining this public fund, he worked at two other large not-for-profit institutions—the University of Connecticut Foundation and the Texas Treasury. He currently serves as the Research Coordinator for the Traumatic Brain Injury Model Initiative System nestled at the Spaulding Rehabilitation Hospital located in Boston, MA (which is one of the largest rehabilitation facilities in the United States and is the official teaching partner of the Harvard Medical School). 
By way of academic distinction, he is the Legal Humanities Fellow at the Collegium Institute at the University of Pennsylvania, a Doctor of Management Fellow of Nonprofit Management, and a Doctor of Management Fowler Fellow for Business as an Agent of World Benefit at Case Western Reserve University. 
In addition to earning his doctoral degree (Business Administration) from Case Western Reserve University, he holds five other graduate degrees: Brown University (International Development), Columbia University (Public Policy/Public Administration), Northwestern University (Management & Organizations), University of Pennsylvania (Law), and Yale University (Religion).   His undergraduate degree in Political Science and Psychology (as a member of Phi Beta Kappa, Psi Chi, and the National Golden Key Society) is from the University of Houston, magna cum laude.  
Courses Taught
Course Description
Anthropology of Global Corporations
Multinational corporations have become pervasive in the 21st Century global economy. No other social organization matches their ability to increase productivity and multiply wealth. Nor does any other social vehicle match their power to destabilize preexisting relationships. In this course we will learn about the anthropology of exchange and capitalism through ethnographies of corporations, corporate social responsibility, factory production, and financial speculation in the U.S., China, South Africa, and Papua New Guinea. We will also evaluate social-justice critiques of corporate structures: are they meritocracies or exclusionary kin-based networks? Do they build community or merely offload costs? For the final project, students will have the option of doing ethnographic research on a for-profit or not-for-profit enterprise. 3 hours, lct/disc,
Terms Taught
Spring 2021, Spring 2023
Requirements
CMP, SOC
Course Description
Introduction to Business and Enterprise
This course provides students who have little to no background in business with a broad overview of business and enterprise in the economy. Students will learn about types of enterprises and a functional framework for understanding a business, including strategy, finance, production, and marketing. This framework will be used to analyze various businesses and non-profits, exploring the advantages and disadvantages of various structures. The course will give overviews of accounting and entrepreneurship, and explore policy and philosophical debates about the morality of for-profit business and the need for corporate responsibility. 3 hrs. lect.
Terms Taught
Spring 2020, Spring 2021, Fall 2021, Spring 2022
Requirements
SOC
Course Description
Business Ethics
Capitalism and competitive markets are often considered the most efficient system of simultaneously maximizing private wealth and public good. In the real world, however, truly competitive markets do not exist. Imperfect markets have been made to work efficiently while protecting public good through systems of public intervention, i.e., laws and regulations, and voluntary self-restraint by business organizations in response to societal expectations. In this class we will consider the role of ethics in business, with students analyzing the process by which ethical norms and strongly held moral beliefs guide the conduct of economically driven business organizations. Students will reflect on business managers' responsibility to their owners, i.e., shareholders, other stakeholders, and society-at-large. 3 hrs. lect./dsc
Terms Taught
Fall 2019, Fall 2020, Fall 2021, Fall 2022
Course Description
The Diverse Workplace: Gender, Race and the Modern Corporation
Knowing why and how to harness the power of human difference to facilitate human flourishing is a critical competency for leaders. In this course we will learn about the challenges and opportunities of diversity. This course has three components. First, students will explore ways humans can advance in the modern workplace and how the roles of people of all genders must evolve in order to do so. The second component centers on the issue of race in and at the organization/corporation (for-profit and not-for-profit). And the third component relates to how workplace diversity is a valuable and strategic asset to the modern corporation. Students will learn that organizations, too, are social actors. As such, issues of gender and race shape organizations and their ability to obtain cultural, political, and material resources they need to survive—the organizing process. 3 hrs. lect.
Terms Taught
Spring 2022
Requirements
SOC
Course Description
Marketing: Formulation, Methods, and Research
Marketing is both a qualitative and a quantitative discipline. It is one of the rare business fields that actively draws upon and integrates the creative and analytical components of the liberal arts tradition. In this course students will be exposed to a broad overview of marketing principles, focusing on the application of marketing theory to for-profit, not-for-profit, and the public sectors. Cause marketing and social marketing techniques will also be discussed to determine their utility in combating social ills and promoting favorable public health behaviors and outcomes. As the implementation of marketing programs is undergoing a massive transformation from conventional to digital media, students will be exposed to digital designing and marketing, which are driven by a sound understanding of consumer segmentation, brand positioning, distinct product benefits, and relevant in-market executions. (INTD 0120) Introductory statistics course recommended. 3 hrs. lect.
Terms Taught
Fall 2019
Course Description
Finance, Regulation, and Policy
With recent financial scandals and crises, an important question is whether the finance industry should be regulated and should undergo further policy reforms. Many scholars and policy experts contend that the current system is simply not designed to make policy choices on behalf of the public. In this course we will explore current financial innovations (e.g., mutual funds, hedge funds, securitizations, cryptocurrencies, just to name a few) and potential policy options in order to protect "Main Street" from "Wall Street". Additionally, we will explore the manner in which modern finance has grown out of powerful theories, both mathematical and psychological. 3 hrs. lect.
Terms Taught
Spring 2021, Fall 2022, Fall 2023
Requirements
SOC
Course Description
Big Business, Big Data, & Big Obligations
In this course we will examine the cultural, economic, ethical, and legal implications of, analytics, big data, and computation. Drawing on various disciplines in the humanities and the social sciences, students will read works relating to the science of data collection, aggregation, and analysis. Students will learn that with opportunities for both financial gain and social good (which big data brings) comes various perils, including privacy violations, disability/gender/racial discrimination, economic disruption, negative environmental spillovers, and political destabilization.
Terms Taught
Spring 2023
Requirements
AMR, DED, SOC
Course Description
Corporate Governance
In this reading intensive seminar students will explore how institutions and leaders create value for their internal and external constituents by examining corporate governance and its respective nomenclatures. Corporate governance involves the set of policies, processes, and customs by which an institution is directed. This course engages with questions such as: a) What do investors want? What do they worry about in relation to corporate (board) decisions? b) What is the chief aim of the firm in the eyes of the law, boards and investors? c) What governance modules are helpful in creating value and making sure value accrues to the investors? d) What countries provide superior governance arrangements that allow entrepreneurs to fund-raise money to realize profitable projects? e) How should managers be incentivized and compensated? (INTD 0120 and/or INTD 0217)
Terms Taught
Spring 2022
Course Description
Management, Enterprise, and Business
What does it mean to lead or manage a business, non-profit or any other enterprise, and how does one go about doing it? Drawing on different management theories, this course will explore games and "tactics" deployed by organizations. We will leverage basic industrial organization frameworks from economics (eg. hold-outs, switch costs, network effects, economies of scope, etc) to decipher organizational behavior. In addition, we will review case studies of organizations facing serious management challenges and explore how those challenges could be addressed (INTD0120 or by waiver).
Terms Taught
Fall 2020, Fall 2023
Requirements
SOC
Course Description
Creating New Enterprises To Solve Significant Problems: For-Profit and Social Entrepreneurship
In this class students will explore how entrepreneurial innovators solve significant problems by creating new enterprises, and how these new organizations impact our society. In today's society, entrepreneurship seems ubiquitous. At times, it appears that entrepreneurs can do no wrong. At other times, they are depicted as over-optimistic fools. Such polar characterizations may sell magazines, but they do not capture what entrepreneurship is, which involves a more complex and interesting story— in both for-profit and social entrepreneurship environments. Students will explore entrepreneurship in depth with the goal of penetrating the popular veneer and uncovering the essence of starting and growing new enterprises designed to solve significant societal problems.
Terms Taught
Spring 2020
Course Description
Capitalism & Its Criticisms
In this course we will explore the concept of capitalism and how it carries variegated meanings, which spans a wide range of societies and differing relationships between economic, political, and civic institutions within them. Students will have the opportunity to examine various forms and perspectives of capitalism which include contraband capitalism, racial capitalism, gendered capitalism, and scientific capitalism. We will also track how conceptions of capitalism have changed over time and globally. Primary and secondary works from the field of history, law, economics, philosophy, religion, and sociology will be incorporated to carry out the goal of the course which is to provide tools and perspectives that help students engage thoughtfully in these debates and to extend them into application in their own roles as engaged citizen, corporate, nonprofit, public, and entrepreneurial leaders.
Terms Taught
Spring 2023
Requirements
CMP, HIS
Course Description
Advanced Topics in Business & Enterprise Seminar
In this seminar, we will explore advance topics in finance, organizations, management science, law and business, marketing, and decision theory. Typically, the theme of the seminar will rotate yearly with odd years being finance oriented and even years being management science or leadership-oriented topics. For AY23, we will explore the quantitative topic of venture capital and private equity. The course will focus on the following four areas: business valuation, financing, private and venture capital industry, and exit. Class discussion, short lectures, individual research projects, and oral presentations will inform student learning experience. (INTD 0120: Intro to Business & Enterprise and INTD 0217: Intro to Finance, or with Instructor Approval)
Terms Taught
Spring 2023
Requirements
SOC
Course Description
Independent Study
Approval Required
Terms Taught
Spring 2020, Winter 2021, Winter 2022, Winter 2023
Course Description
Financial Literacy & Inequality
This course will apply an interdisciplinary approach to issues of financial literacy, financial exclusion, and financial inequality.  Topics relating to the specified domains include intergenerational equity, retirement security, consumer debt, individual taxation, and economic development.  These concepts provide a disciplined way of thinking about personal financial decisions while simultaneously framing how we think about retirement security and issues of financial equity writ large.
Terms Taught
Winter 2020
Requirements
WTR
Course Description
Nonprofits & Civil Society
Nonprofit and civil society organizations of all types play a crucial and growing role in the economy. According to the National Center for Charitable Statistics, there are more than 1.5 million nonprofit organizations in the United States today. According to the Global Journal, there are more than 10 million nongovernmental organizations worldwide. As the nonprofit sector has grown in scope and size, both domestically and internationally, the boundaries between for-profit, governmental, and charitable organizations have become intertwined. In this course we will learn about the economics, history, governance, law, and structure relating to the nonprofit sector (also known as the Third Sector).
Terms Taught
Winter 2021, Winter 2022
Requirements
WTR