Tim Nguyen
Academic Director | Professor of the Practice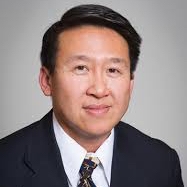 Office

Axinn 244

Tel

Email

Office Hours

Given COVID, office hours will be by appointments and through zoom.
Additional Programs
Tim Nguyen is the Academic Director and Professor of the Practice in Business and Finance at Middlebury College.  Additionally, he serves as an Affiliated Faculty in Anthropology, Comparative Literature, Environmental Studies, and the Men's Baseball Team.
He joined Middlebury College in September 2016 from Brown University where he held the title of the Amhowitz Faculty Fellow in Business, Entrepreneurship, and Organizations.  Affiliated with Brown University beginning in 2007, he taught in the Economics Department, the Watson Institute of International and Public Affairs, the Executive Master of Science & Technology, and the Brown | Instituto de Empresa Executive MBA program.  Concomitantly, he held the academic title of Clinical Assistant Professor of Economics and Finance and Recruitment and Program Officer of the Master of Science in Finance while at the University at Buffalo School of Management.  Other institutions where he has taught undergraduate and graduate business, public policy, and economics courses include Johns Hopkins University, University of Chicago, and Wesleyan University.
Tim has had a long and distinguished career on Wall Street and has more than 26 years of experience in finance and executive management.  He has held multiple board seats on various for-profit and not-for-profit institutions. He currently is on the board of the UAFRS (Uniform Adjusted Financial Reporting Standards) Council.  UAFRS is an alternative set of standards for reviewing and analyzing financial statements aimed at creating more reliable and comparable reports of corporate financial activity.
In 2016, he served as the Chief Investment Officer of the State of Rhode Island.  Prior to joining this public fund, he worked at two other large not-for-profit institutions—the University of Connecticut Foundation and the Texas Treasury. He currently serves as the Research Coordinator for the Traumatic Brain Injury Model Initiative System nestled at the Spaulding Rehabilitation Hospital located in Boston, MA (which is one of the largest rehabilitation facilities in the United States and is the official teaching partner of the Harvard Medical School). 
By way of academic distinction, he is the Legal Humanities Fellow at the Collegium Institute at the University of Pennsylvania, a Doctor of Management Fellow of Nonprofit Management, and a Doctor of Management Fowler Fellow for Business as an Agent of World Benefit at Case Western Reserve University. 
He has co-authored 2 articles (one in healthcare entrepreneurship and another in investment risk budgeting) with Oxford University Press, and he has 3 single authored academic articles forthcoming—one is qualitative in nature, one is quantitative in nature, and the third is mixed-methods, all relating to managerial decision-making, ethics, and the liberal arts.
In addition to earning his doctoral degree (Management) from Case Western Reserve University, he holds five other graduate degrees: Brown University (International Development), Columbia University (Public Policy/Public Administration), Northwestern University (Management), University of Pennsylvania (Law), and Yale University (Religion).   His undergraduate degree in Political Science and Psychology (as a member of Phi Beta Kappa, Psi Chi, and the National Golden Key Society) is from the University of Houston, magna cum laude.