Tracy Weston
Associate Professor of Education Studies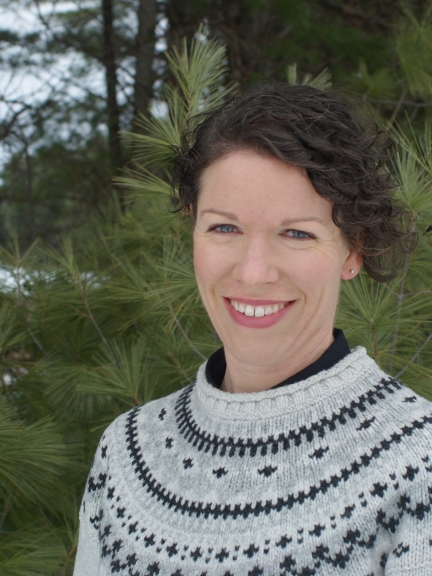 Office

Twilight Hall 109

Tel

Email

Office Hours

F23: Mondays & Wednesdays 10:15-11:45 a.m. & by appointment
Additional Programs
I'm a mathematics teacher educator who studies mathematical knowledge in teaching, teacher noticing, and pre-service teacher education. Come talk with me about our licensure program—now a double major!
I hold a PhD in mathematics education from the University of North Carolina at Chapel Hill. My dissertation, Elementary preservice teachers' mathematical knowledge for teaching: Using situated case studies and educative experiences to examine and improve the development of MKT in teacher education, studied preservice teachers' development of mathematical knowledge for teaching (MKT) over their final year in a university-based teacher education program. This study was also grounded in Dewey's (1904, 1916) work on educative experiences and considered what experiences in teacher education were educative. In order to analyze mathematics teaching, I developed a new protocol for coding elementary preservice teachers' mathematics instruction by extending Tim Rowland et al.'s (2009) Knowledge Quartet framework.
After completing my Ph.D. I was a Visiting Scholar at the University of Cambridge, where, along with Tim Rowland, I co-led an international project to develop a Knowledge Quartet resource for researchers interested in using the framework in their work.  You can read about that work in Weston (2013, reference below) and also at www.knowledgequartet.org. I continue to participate on this international team and use the Knowledge Quartet as a researcher and teacher educator, as I find it an excellent way to identify, learn, plan, and reflect on essential components of quality mathematics instruction (K-16).   
My Master's Thesis, "Can you borrow from an already borrowed number?", Insights into second graders' understanding of place value, conducted task-based interviews to gain insights into students' knowledge of place value and its application in solving two- and three-digit addition and subtraction problems. If that doesn't sound very complicated, watch this video (and then take EDST 0307).
I completed my undergraduate work at Penn State, where I participated in their award-winning Professional Development School.  Following the completion of my B.S. degree, I taught first grade in Pennsylvania and then in North Carolina. I especially loved teaching mathematics and supporting the development of children's mathematical ideas.
Here at Middlebury I oversee the elementary licensure program, and I teach the elementary "methods" courses, the student teaching seminar, and a course in Environmental Education (EDST 0206).
I'd love to talk with you about our licensure program (now a double major!). We have a fabulous group of student teachers in both the elementary and secondary programs and do interesting work with local teachers and schools. 
I'm also the proud "Vermom" of the NY 17 Posse and enjoy nordic skiing, hiking, and being in the woods and mountains
Publications
Weston, T. L., & Amador, J. M. (2021). Investigating student teachers' noticing using 360 video of their own teaching. Journal of Technology and Teacher Education, 29(3), 311-340.
Kosko, K., Weston, T., & Amador, J (2021, online first). 360 Video as an
Immersive Representation of Practice: Interactions between Reported Benefits and Teacher Noticing. Mathematics Teacher Education and Development. https://mted.merga.net.au/index.php/mted/article/view/635
Amador, J. A., Kosko, K. W., Weston, T., & Estapa, A. (2021). Prospective teachers' appraisals of technology platforms: Comparing perception and complexity. Technology, Pedagogy and Education, 30:3, 473-489.
Weston, T. L. (2019). Improving coherence in teacher education: Features of a field-based methods course partnership. In T. E. Hodges & A. C. Baum (Eds.), Handbook of research on field-based teacher education (pp. 166–191). Hershey, PA: IGI Global.
Weston, T.L., Kosko, K.W., Amador, J.A., & Estapa, A.T. (2018). Preservice teachers' questioning: Comparing platforms for practice-based teacher education. Journal of Technology and Teacher Education, 26(1), 149-172.
Weston, T. L. (2018). Using the Knowledge Quartet to support prospective teacher development during methods coursework. In S.E. Kastberg, A.M. Tyminski, A.E. Lischka & W.B. Sanchez (Eds.), Building support for scholarly practices in mathematics methods (pp.69-83). Charlotte, NC: Information Age Publishing.
Weston, T.L. & Henderson, S.C. (2015). Coherent experiences: The new missing paradigm in teacher education. Educational Forum, 79(3), 321-335.
Weston, T.L. (2013). Using the Knowledge Quartet to quantify mathematical knowledge in teaching: The development of a protocol for initial teacher education. Research in Mathematics Education, 15(3).
Weston, T.L., Kleve, B., & Rowland, T. (2012). Developing an online coding manual for The Knowledge Quartet: An international project. Proceedings of the British Society for Research into Learning Mathematics, 32(3), 179-184.