Viola Huang
Assistant Professor of Black Studies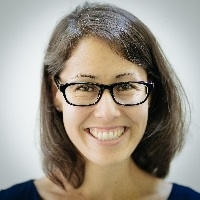 Office

Carr Hall 204

Tel

Email

Office Hours

Spring 2023: Tuesday 2:00-3:00pm, Thursday 2:00-3:00pm and by appointment.
Additional Programs
Courses Taught
Course Description
Black Thought: Black Studies Theory
In this course, we will explore some of the central themes and issues of Black Studies across the Black diaspora. We will ask: What is race and how has it functioned in the development of modernity, geopolitics, and selfhood? What constitutes blackness? How is it lived and expressed? What are the ideological and material legacies of slavery? What relationship does antiblackness have with capitalism, nation, and war? We will also investigate how (anti)blackness has shaped the lives and spaces of Black communities. We will read from texts such as W.E.B. Du Bois' The Souls of Black Folk, Frantz Fanon's Black Skin, White Masks, and Patricia Hill Collins' Black Feminist Thought.
Terms Taught
Spring 2023
Requirements
AMR, CMP, PHL, SOC
Course Description
Black German History
Although more than a million people in Germany identify as Black, Germany's Black community and its history remain largely invisible in public discourse, historiography, and collective memory. In this course we will examine the history of Blacks in Germany from colonialism to the present. We will discuss early encounters of Africans with Germany, Germany's brutal colonial ambitions, Black communities in early 20th century Germany and during National socialism, the histories of Black communities in East and West Germany after World War II (including their connections to the U.S. Civil Rights Movement), and the emergence of an Afro-German identity from the 1980s until today.
Terms Taught
Spring 2022
Requirements
EUR, HIS
Course Description
African American Activism in Education
In this course we will examine how Black activists have fought against inequity and contributed to social change in and through education. After discussing fights for access to education – and the use of education for change – in the 19th and early 20th century, we will focus on the Civil Rights and Black Power Era. We will examine struggles for desegregation, integration and community control, initiatives such as the Mississippi Freedom Schools and independent Black Power schools, as well as activism on college campuses. We will conclude by contextualizing current struggles in education within the long fight for Black freedom and equal education. 3 hrs. lect.
Terms Taught
Fall 2021
Requirements
AMR, HIS, NOR, SOC
Course Description
Women in the Black Freedom Struggle
The Civil Rights and Black Power Movements have become iconic examples of Black activism in the US. However, female activists are often ignored in historical accounts of these movements. In this course, we will examine the contributions of Black female activists to the Black Freedom Struggle. We will discuss women in the Civil Rights Movement both in the South and the North, the role of women in the Black Panther Party, but also the active involvement of women in white supremacist campaigns in the South. We will pay special attention to the diversity of Black women's perspectives and highlight how Black women's experiences differed from both white female and Black male activists. (BLST 0101 or GSFS 0191, or by instructor approval) 3 hrs. sem.
Terms Taught
Fall 2022
Requirements
AMR, HIS, SOC
Course Description
Beginning German
Geared toward quick and early proficiency in comprehension and free expression. Grammatical structures are practiced through group activities and situational exercises (e.g., role-playing games and partner interviews). Active class participation by students is required and will be counted toward the final grade. Since this is an integrated approach, there will be laboratory assignments but no special drill sections. Classes meet five times a week. Students take GRMN 0102 as their winter term course. 6 hrs. sem.
Terms Taught
Fall 2021, Fall 2022
Requirements
LNG
Course Description
Beginning German Continued
This course is a continuation of GRMN 0101. Increased emphasis on communicative competence through short oral presentations and the use of authentic German language materials. Introduction to short prose writings and other documents relating to contemporary German culture. Five class meetings per week. (GRMN 0102, or equivalent) 5 hrs. lect.
Terms Taught
Spring 2022, Spring 2023
Requirements
LNG