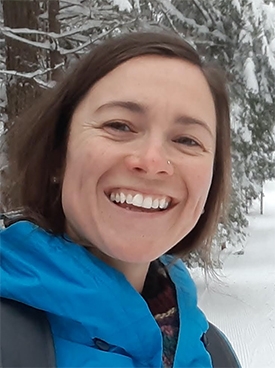 Erin Morrison (she/her)
Hello! My name is Erin Morrison and I serve as the Assistant Director, First Year Experience for Orientation. I began working with Middlebury College in the fall of 2019 and love being a part of welcoming new students to Midd! Prior to Middlebury, I worked at Arizona State University and with area non profits supporting youth and family programs here in Vermont. Outside of work, I enjoy life with my daughters doing endless arts and crafts, digging in dirt and sniffing flowers, and trying to find time to play music with my lovely partner.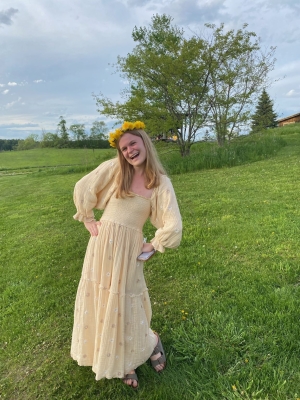 Maddy Russell (she/her)
Hi! My name is Maddy Russell, and I am a sophomore from Winter Park, Florida. I am currently undecided, but I hope to major in English or history (or both!) I love reading, choir, and just being outside in the beautiful Vermont weather. I can't wait to welcome all of the new students and their families to campus!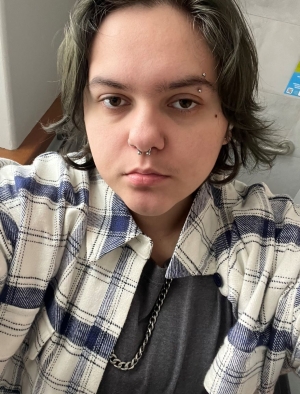 Cole Newman (they/he)
Hi! My name is Cole and I'm a rising sophomore at Middlebury College, majoring in psychology and minoring in gender, sexuality, and feminist studies. In my spare time, I do a lot of art, including drawing, painting, and crocheting! I also watch a lot of YouTube (probably more than I should). I really enjoyed my first year at Midd and want to offer fun new experiences for this years' incoming students! I'm super excited to be a part of the 2023 Fall Orientation team and I can't wait to meet you all!