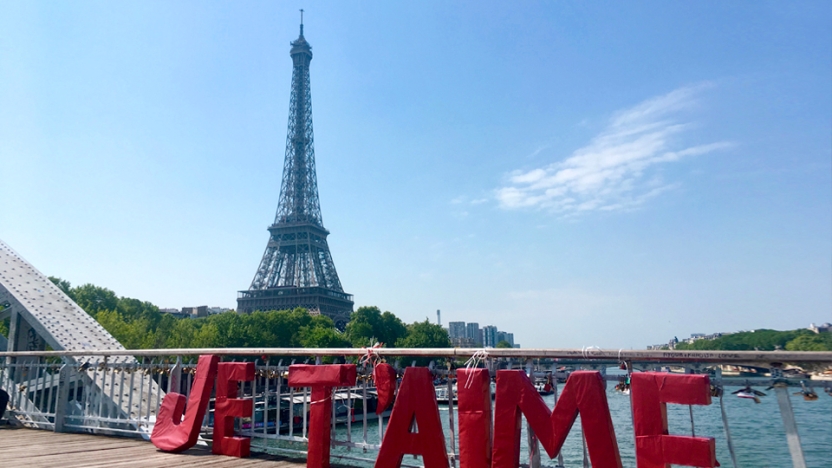 Our graduate degree program in Paris is the oldest offered by a U.S. accredited institution in France.
Paris offers unique intellectual, professional and artistic opportunities for graduate students in French. Founded in 1949, our academic center in Paris, the Centre Madeleine, is located in one of the city's most famous historic districts, within walking distance of the Palais Garnier, the Louvre, and the Champs-Elysées. Middlebury offers a summer session as well as an academic-year option.
Classes
Students are directly enrolled in graduate courses at local universities such as at the University Paris 1 Panthéon-Sorbonne, University Paris 3 Sorbonne-Nouvelle, Sorbonne-Université, and the University de Paris-Paris Diderot. Additionally, the Middlebury School in France offers courses at its center that are taught by French university professors. Students may take Advanced French Grammar, Advanced Phonetics, thematic electives in literature or civilization, and research methods workshops at the Middlebury Center.
The program offers an advanced writing course (Composition avancée et Argumentation), several content courses in French/Francophone literature and civilization, workshops on research methods, as well as optional field trips and excursions to enhance language and cultural learning. Read more about courses in Paris.
Research and Internships
Students are encouraged to conduct research while in Paris, especially if they wish to pursue doctoral studies in French, or to apply for a graduate degree in another discipline. Having completed a thesis, students can better argue their capability of doing original, in-depth, independent research and thinking to future employers and/or doctoral programs. The research is done under the guidance of a French university professor. It is preferably based in part either on course work done during the student's undergraduate studies or the preceding summer in Vermont, or the first semester in Paris.
Funding
Students can apply for the Conflict Transformation French Graduate Fellowship as well as need-based financial aid.
Guidelines and Handbook
Please review Middlebury's Schools Abroad General Handbook and the Graduate School in France handbook where you will find information on housing, visas, and other logistics.