Graduate Program at the Middlebury School in Germany (Mainz)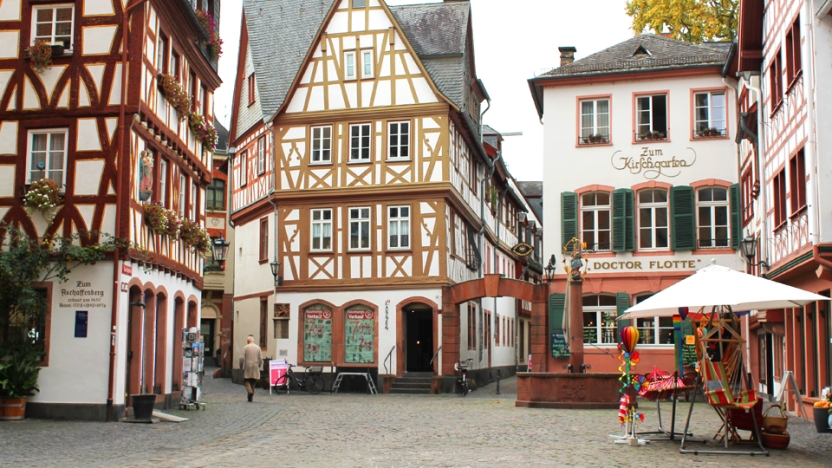 Named after the inventor of printing, Johannes Gutenberg-Universität (JGu) is attended by 35,000 students.
Graduate students can choose courses in all Fachbereiche that offer courses conducive to their German Study focus as in German philology, history, political science, theater studies, film studies, philosophy, etc. JGu also offers one of the few full-fledged German-as-a-Second Language programs that invites future and current teachers of German to participate in their courses on language pedagogy, the teaching of culture in language classes, and Intercultural Communication in the German Language classroom.
See the course catalogs and more details about Mainz.
Local students, trained by Middlebury staff, work as BabelGuides to help participants develop their writing skills for their research papers in individual writing workshops. While they assist students with improving their writing skills, they also support them in all other areas of student life.
Learn more about what it's like to study at the Johannes Gutenberg-Universität.