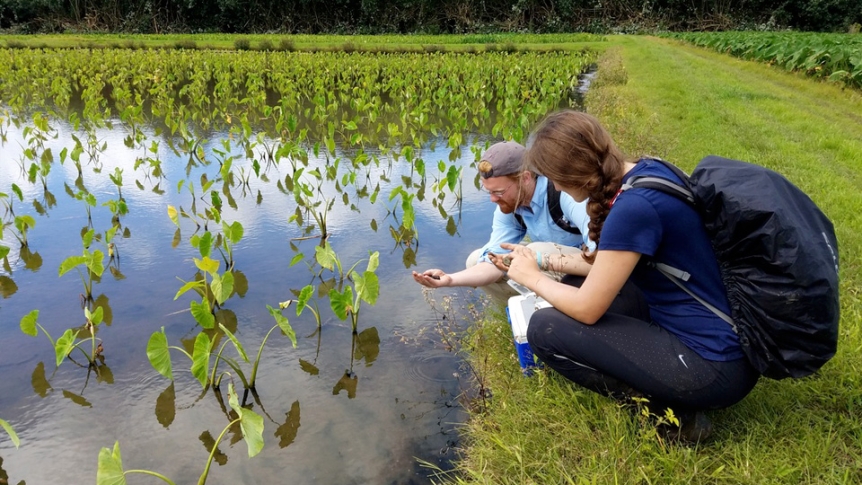 One of the most exciting parts of your Middlebury education can be participating in an internship.
With mandatory closures of many organizations, social distancing requirements, and "shelter in place" orders due to the COVID-19 pandemic, it is unlikely that many interns will be able to complete their summer 2020 internships on-site as planned. The CCI team has come up with some ideas of what you can do if your summer plans have changed.
An internship provides an opportunity to explore your interests and gain experience—you might follow a personal passion, connect to your academic work, volunteer with a not-for-profit organization, or confirm your interest in a particular career path.
According to a 2019 national survey, employers are seeking candidates who have skills in problem-solving, teamwork, communication, and leadership—and who have completed internships. Completing one or two internships during your time at Middlebury will give you valuable experience that matters to employers.
No matter your interests or what you decide to pursue, CCI is here to help you dream big and accomplish your goals.
What is an Internship?
Middlebury defines an internship as an experience that:
Provides real-world experience beyond the classroom.
Involves reciprocity, i.e., a mutually beneficial experience for both the student and the internship provider.
Includes a high level of supervision, training, and mentoring.
Typically takes place in winter term and/or summer.
May be credit bearing, except for summer internships.
May be a self-directed project.
Can be local, domestic, or international.
Tips for Getting Started 
Internship Credit
Please note that Middlebury does not typically grant credit for summer internships, except in cases where an organization requires the student to earn credit or a student on an F-1 visa needs to apply for Curricular Practical Training.  In these cases, the student may enroll in a Field Work course through the Middlebury Institute of International Studies. See the Internship Credit link in the left-hand menu on this page.  .
To earn credit for unpaid Winter Term internships you must complete an application to request credit. See the Winter Term Internships link in the left-hand menu on this page.  
 
Center for Careers and Internships
Adirondack House
534 College Street
Middlebury, VT 05753