Here is where you can highlight alums from your department and what they are currently doing out in the world.
Our Alumni Network
Nearly XVZ in the XXX area
QRST in the YYY field
Companies and organizations
International areas
Where They Work
Can highlight stats or anything other info that shows who/where your alums are in the world.
Who They Are
Our alumni live and world all over the world and credit their Middlebury education with giving them the skills to be successful in what they do. 
Explore your own career options with your advisor and the experts at the Center for Careers and Internships.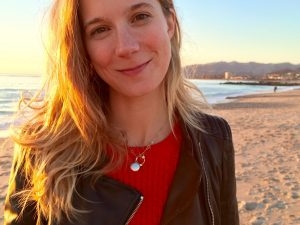 Carolyn Kormann '04: Writer and Editor, The New Yorker
Carolyn Kormann joined The New Yorker's editorial staff in 2011 as a fact-checker, became the co-deputy head of fact-checking in 2014, and is now a web editor and contributing writer. Her profile of the biophysicist Manu Prakash appeared in the magazine in December. Other subjects she has covered include climate change, the politics of solar power, birdsong, mules, swimming across Manhattan, and John Donne's erotica. Her work has also been published by the Virginia Quarterly Review, NPR, and Yale Environment 360. In 2008, she was the recipient of a Middlebury Fellowship in Environmental Journalism for a reporting project on the impacts of Andean glacial melt in Ecuador, Peru, and Bolivia. She has a master's degree in journalism and Latin American studies from New York University, where she received a fellowship in 2007. Her first reporting job was for a newspaper in the U.S. Virgin Islands.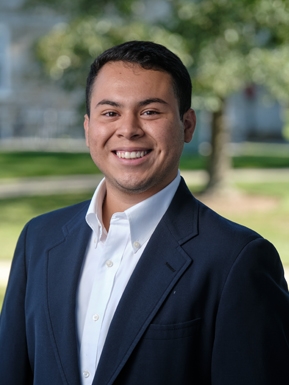 Zachary Chen '07: Assistant Attorney General, Vermont
Zachary Chen is in the Criminal Division of the Attorney General's Office as an Assistant Attorney General. He works for the people of Vermont alongside a stellar group of experienced attorneys in a collegial and stimulating environment. We prosecute a variety of cases that require resources beyond what may be available at local State's Attorney offices or that the local State's Attorney may be unable to prosecute because of ethical issues.
Zachary graduated from Vermont Law School in 2014. His first position after law school was a clerkship with the Honorable Paul Reiber, Chief Justice of the Vermont Supreme Court. After the clerkship, he joined the Attorney General's Office.  Between Middlebury and law school, Zachary had a variety of experiences including working on a ranch in Arizona, traveling up the West Coast, interning and guiding hikers in Beijing, and working on a wildland firefighting engine crew.