History of Art and Architectural Studies
The Department of History of Art and Architecture offers two majors: history of art and museum studies, and architectural studies.
The two are closely aligned as well as intertwined, offering different avenues for pursuing the study of the world's visual culture, its chronological and geographical ranges, and its methodologies.
History of Art and Museum Studies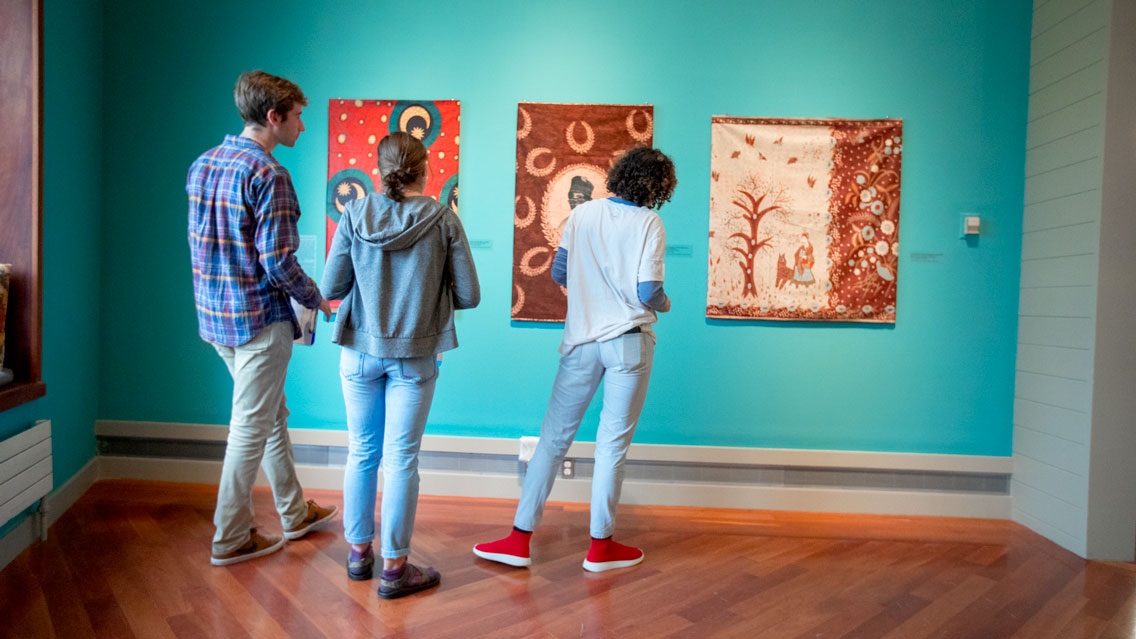 Through courses and activities covering many time periods and cultures, history of art and museum studies (HA/MS) students learn how art is made and how it relates to social, theoretical and historical issues and circumstances. Explore the art history and museum studies track.
The HA/MS classrooms and facilities are located in the Mahaney Arts Center, also home to the Museum of Art, considered the largest learning laboratory on campus and one of Vermont's premier visual arts venues.
Architectural Studies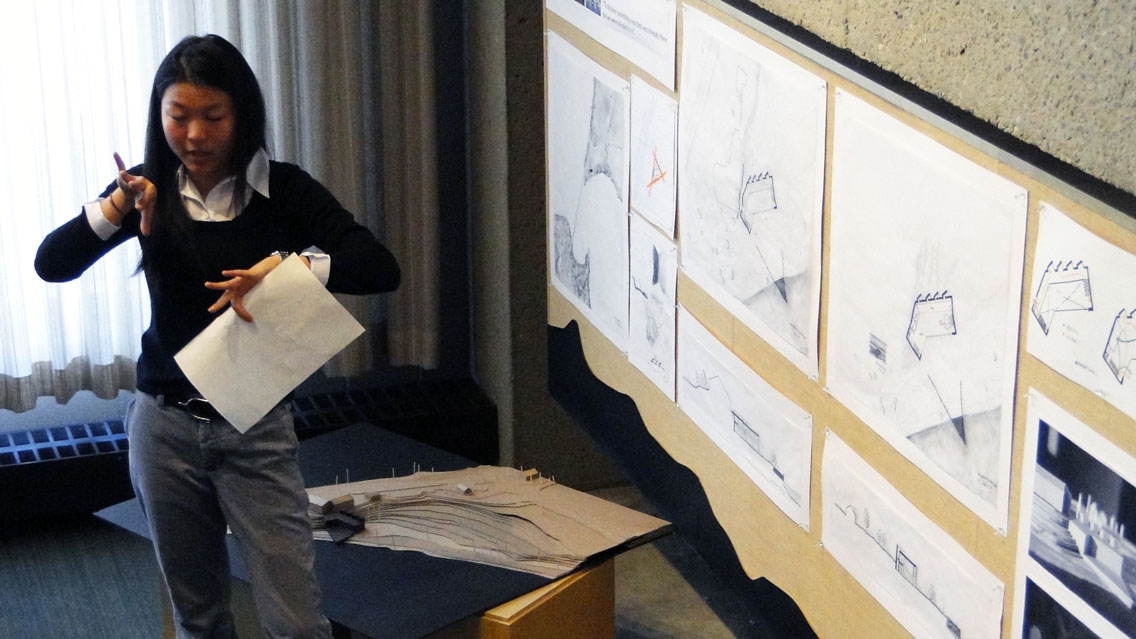 The architectural studies track (AS) combines the study of the history and theory of architecture with a rigorous sequence of studio courses in architectural design taught by practicing architects. Explore the architectural studies track.
The AS studios and presentation spaces are located in the Christian A. Johnson Memorial Building, which is currently undergoing a significant renovation to enhance the arts on Middlebury's campus. 
Solidarity Statement
The faculty and staff in the Department of History of Art and Architecture stand together in unanimous and unequivocal commitment to the fact that Black Lives Matter. We mourn the murders of Rayshard Brooks, George Floyd, Breonna Taylor, Ahmaud Arbery, and the killings of countless other Black people at the hands of police, white supremacists, and vigilantes. Keep reading our Solidarity Statement.
Visiting the Department
The first contact for prospective students who are planning to visit Middlebury College is the Admissions Office, which hosts student-guided campus tours, personal interviews, and group information sessions. The office will also help applicants who have been admitted to Middlebury arrange overnight campus visits (during the month of April only).
If you would like to visit the History of Art and Architecture Department, please contact department coordinator Michaela Davico at mdavico@middlebury.edu or 802-443-3136 at least two weeks before your planned arrival. If you would like to attend a class during your visit, our coordinator will be able to tell you which classes are scheduled on a particular day.