Charles Nunley
Lois B. Watson Professor of French and Francophone Studies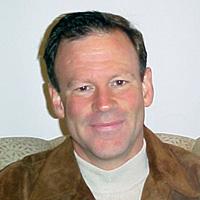 Office

Le Chateau 115

Tel

Email

Office Hours

Spring 2022: Mon & Wed 1:30-2:30; Tues 8:30-10:30 & by appointment
Charles Nunley has his B.A. from Middlebury College and his doctorate from Princeton University. He teaches modern French literature.
He is the lead editor of Course Guide: AP French Language. College Board Press (2009), and his research is on Francis Ponge, prose poetry, and the wartime publications of French poets (1940-44). See below for some of his recent publications.
Publications
"Sounding the Limits of Resistance Memory: Robert Desnos, Comics and Nursery Rhymes" (forthcoming, The French Review)
"Présences partagées: Design and Implementation of an Advanced-Level Course in French Theater", chapter forthcoming in MLA volume, Dramatic Interactions
"From West to East: Nancy Huston and the Poetics of (Af)filiation in Tombeau de Romain Gary" forthcoming in an edited volume.
"For the Record: Robert Desnos, Music and Wartime Memory" (SubStance, 2009).
"Surrealist Artist as Objet trouvé", in Proceedings of Symposium held in honor of Suzanne Nash (forthcoming).