Mark Williams
Professor of Political Science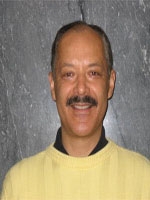 Office

Robert A. Jones '59 House 112

Tel

Email

Office Hours

Monday 2:00 to 4:00, Wednesday 4:00 - 5:00 and by appointment
Additional Programs
Mark Williams (Ph.D Harvard) is Professor of Political Science at Middlebury College. His research interests include international politics, U.S.-Latin American Relations, Venezuelan Foreign Policy, Comparative Latin American Political Economy, and Mexican Politics. A past President of the New England Council on Latin American Studies, he is the author of Understanding US-Latin American Relations: Theory and History (2011), and Market Reforms in Mexico: Coalitions, Institutions, and the Politics of Policy Change (2001). His articles have been published in such journals as Foreign Affairs Latinoamérica, World Development, Political Science Quarterly, Latin American Politics and Society, Studies in Comparative International Development, Mexican Studies/Estudios Mexicanos, the Yale Journal of International Affairs, and International Journal of Politics and Ethics.
Courses Taught
Course Description
The International Drug Trade
This seminar examines the political economy of drug trafficking in the Western Hemisphere. How have transnational drug markets evolved, and why? How has narco-trafficking differentially affected the political, economic, legal, financial, and social systems of producer, consumer, and trans-shipment countries? What policy responses are available to combat it? How should we weigh alternative policy options? Our focus is the cocaine source countries in Latin America's Andean region, the chief trans-shipment country (Mexico), and the principal consumer country (the U.S.). We also will examine the drug trade's effects on America's society and criminal justice system. 3 hrs. sem
Terms Taught
Fall 2021
Requirements
AMR, CMP, CW, SOC
Course Description
Latin American Studies Independent Project
(Approval Required)
Terms Taught
Winter 2020, Winter 2021, Winter 2022, Winter 2023, Winter 2024
Course Description
Latin American Studies Senior Thesis
(Approval Required)
Terms Taught
Winter 2020, Spring 2020, Fall 2020, Winter 2021, Winter 2022, Winter 2023, Winter 2024
Course Description
The Future of U.S. Democracy
America's democracy faces greater challenges to its functionality, legitimacy, and perhaps continuity than at any time since the Civil War. Anti-racism protests confront entrenched institutions, systemic racism, and legacies of the past. Populist leaders upend longstanding democratic norms and disparage democracy's foundations. The pandemic threatens public health and the economy. Candidates contest the validity of election procedures, parties engage in voter suppression and disenfranchisement, and conspiracy theories—spread via social media—erode trust. Meanwhile, foreign actors exploit the same social media to sow disinformation and aid candidates of their choice. In this course we consider each of these challenges and debate whether and how they are changing democracy in America. (Pass/Fail)
Terms Taught
Winter 2021
Requirements
AMR, NOR, SOC, WTR
Course Description
9?11: Significance & Legacies
The September 11, 2001, terrorist attacks on the United States killed nearly 3,000 people. Those attacks, in turn, generated two regional wars—in Afghanistan and Iraq—and a "global war on terror." This course examines the 9/11 attacks from a number of angles. What factors helped produce them? What was their goal, how were they carried out, and why were they not prevented? How did 9/11 — and the US response to it — help shape (for better or worse) today's world? Through readings, films, discussion and group activities we will examine the significance and legacies of 9/11.
Terms Taught
Winter 2022, Winter 2023, Winter 2024
Requirements
AMR, HIS, WTR
Course Description
Independent Project
(Approval Required)
Terms Taught
Fall 2019, Winter 2020, Spring 2020, Fall 2020, Winter 2021, Spring 2021, Fall 2021, Winter 2022, Spring 2022, Fall 2022, Winter 2023, Spring 2023, Fall 2023, Winter 2024, Spring 2024
Course Description
Senior Thesis
(Approval Required)
Terms Taught
Fall 2019, Winter 2020, Spring 2020, Fall 2020, Winter 2021, Spring 2021, Fall 2021, Winter 2022, Spring 2022, Fall 2022, Winter 2023, Spring 2023, Fall 2023, Winter 2024
Course Description
International Politics
What causes conflict or cooperation among states? What can states and other international entities do to preserve global peace? These are among the issues addressed by the study of international politics. This course examines the forces that shape relations among states, and between states and international regimes. Key concepts include: the international system, power and the balance of power, international institutions, foreign policy, diplomacy, deterrence, war, and global economic issues. Both the fall and spring sections of this course emphasize rigorous analysis and set theoretical concepts against historical and contemporary case studies. 3 hrs. lect./disc. (International Relations and Foreign Policy)/
Terms Taught
Fall 2019, Fall 2020, Fall 2022, Fall 2023
Requirements
CMP, SOC
Course Description
The Future of Great Power Relations
Will America's global preeminence endure in the 21st century? Will Russia, Japan, and the European Union decline while other powers grow more influential? In this course we will explore the future global balance of power and prospects for cooperation and conflict among the world's great powers. Topics include the rise of China and India; the changing nature of American power; the causality of global power shifts and their implications for cooperation or competition on issues such as energy security, cyber security, nuclear nonproliferation, UN Security Council reform, intervention in the Middle East, and Sino-American relations. (PSCI 0109) 3 hrs. sem. (International Relations and Foreign Policy)/
Terms Taught
Spring 2020, Spring 2021, Spring 2022, Spring 2023, Spring 2024
Requirements
CMP, SOC
Course Description
The Political Economy of Drug Trafficking
This course examines the political economy of drug trafficking in the Western Hemisphere. How have transnational drug markets evolved, and why? What effects has narco-trafficking had on the political, economic, legal, financial, and social systems of producer, consumer, and transshipment countries? What policy responses are available to combat it? How should we weigh alternative policy options? Examination of these issues centers on source countries in Latin America's Andean region, the chief transshipment country (Mexico), and the principal consumer country (the US). Attention also is devoted to the drug trade's effects on American society and criminal justice system. 3 hrs. lect./disc.
(International Relations and Foreign Policy)/
Terms Taught
Spring 2020
Requirements
AAL, AMR, CMP, CW, SOC
Course Description
Latin American Revolutions
This course examines the causes, goals, and outcomes of revolutions in twentieth-century Latin America, with special reference to Mexico, Cuba, Venezuela, Chile, and Nicaragua. It seeks to understand (1) why this region has experienced multiple revolutions; (2) what their political, economic, or social impact has been; (3) why revolutions produced authoritarian, socialist, dictatorial, or democratic outcomes across countries; and (4) what factors have kept revolutionaries from achieving their political, social, or economic goals. Evaluation entails rigorous application of theory to in-depth case studies. 3 hrs. lect./disc. (Comparative Politics)/
Terms Taught
Fall 2019
Requirements
AAL, AMR, SOC
Course Description
Independent Projects
A program of independent work designed to meet the individual needs of advanced students. (Approval required)
Terms Taught
Fall 2019, Winter 2020, Spring 2020, Fall 2020, Winter 2021, Spring 2021, Fall 2021, Winter 2022, Spring 2022, Fall 2022, Winter 2023, Spring 2023, Fall 2023, Winter 2024, Spring 2024
Course Description
Honors Thesis
(Approval required)
Terms Taught
Fall 2019, Winter 2020, Spring 2020, Fall 2020, Winter 2021, Spring 2021, Fall 2021, Winter 2022, Spring 2022, Fall 2022, Winter 2023, Spring 2023, Fall 2023, Winter 2024, Spring 2024
Areas of Interest
International Relations
Latin American Politics
Mexican Politics
US-Latin American Relations
Political Economy of Market Reforms
Publications
"Revisiting the Cold War in Latin America," in Latin American Research Review, Vol. 52, No. 5 (2017): 916-924
"The United States and Latin America," in Jorge I. Domínguez and Ana Covarrubias Velasco, eds., Routledge Handbook of Latin America in the World (New York: Routledge, 2014)
"Elecciones en Estados Unidos: implicaciones para Latinoamérica," Foreign Affairs Latinoamérica, Vol. 12, No. 4 (October 2012)
"The Path of Economic Liberalism," in Roderic Ai Camp, editor, The Oxford Handbook of Mexican Politics (New York: Oxford University Press, 2012), pp. 749-776
Understanding U.S.-Latin American Relations: Theory and History (New York: Routledge, 2012)
"The New Balancing Act: International Relations Theory and Venezuela's Foreign Policy," in Jonathan Eastwood and Thomas Ponniah, eds., The Revolution in Venezuela: Social and Political Change Under Chávez (Cambridge, MA: Harvard University Press, David Rockefeller Center for Latin American Studies, 2011) 
"Escaping the Zero-Sum Scenario:  Technocracy versus Democracy in Latin America," Political Science Quarerly, Vol. 121, No. 1 (2006)
"Private Military Corporations:  Benefits and Costs of Outsourcing Security," with Allison Stanger, Yale Journal of International Affairs, Vol. 2, No. 1 (Fall/Winter 2006)
"U.S. Policy in the Andes:  Commitments and Commitment Traps," in Russell Crandall, Guadalupe Paz, and Riordan Roett, eds., Security, Democracy, and Economic Reform in the Andes (Boulder:  Lynne Rienner, 2005)
"When Rational Policy Making Fails: Plan Colombia and the Approaching Commitment Trap," with Vinay Jawahar, International Journal of Politics and Ethics, Vol. 3, No. 2 (2003): 159-172
"Market Reforms, Technocrats, and Institutional Innovation," World Development, Vol. 30, No. 3 (March 2002)
"Traversing the Mexican Odyssey: Reflections on Political Change and the Study of Mexican Politics," Mexican Studies/Estudios Mexicanos, Vol. 18, No. 1 (Winter 2002)
"Learning the Limits of Power: Privatization and State-Labor Interactions in Mexico," Latin American Politics and Society, Vol. 43, No. 4 (Winter 2001)
Market Reforms in Mexico: Coalitions, Institutions, and the Politics of Policy Change (Lanham: Rowman & Littlefield, 2001)
"Theory-Driven Comparative Analysis: Dead on the Gurney or Lost in the Shuffle?" Studies in Comparative International Development 35 (Fall 2000)