Enterprise and Business Program
The Enterprise and Business Program provides students with an understanding of how the liberal arts relates to the real world.  We seek to eliminate the artificial barrier between academic and professional practices.  In fact, we enable and empower students to better understand how liberal arts is truly the foundation of all business careers. 
We offer interdisciplinary courses in enterprise, business, social entrepreneurship, management, and finance—all taught by successful professors and executives who have real-world experience and a desire to convey their knowledge to students.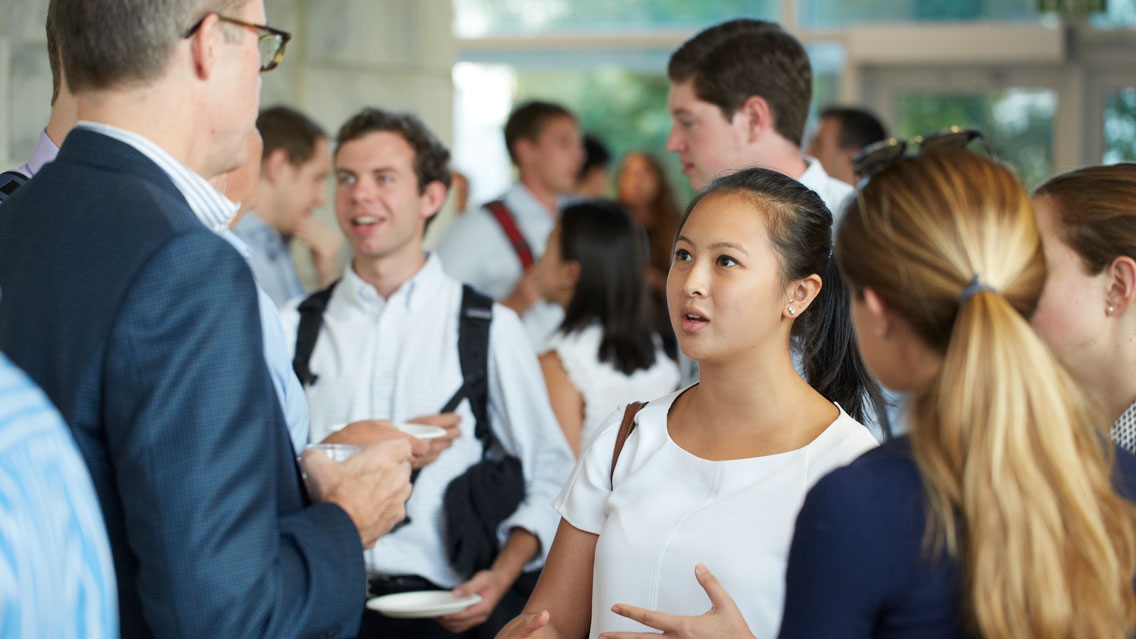 Business and the Liberal Arts
Enterprises of all types highly value individuals who can combine liberal arts skills and business skills to carry out their functions in the economy. For example, a television producer needs to keep control of budgets for a show; an NGO executive delivering supplies to refugees needs to know how to manage people and cover costs; a school principal needs to meet budgets and contain expenditures. Learn more.
Our Courses
Our courses are designed for students interested in working toward leadership roles in for-profit, nonprofit, government, and for-benefit enterprises. They complement Middlebury's liberal arts offerings by showing students how the skills learned in the liberal arts translate to skills used in business and enterprise. We also offer a variety of informal program tracks for students to focus more closely on their areas of interest.
The courses provide institutional knowledge and an understanding of the skills used in business and enterprise to achieve those goals.
Our Faculty
Our faculty are practitioners who have been highly successful in their chosen field and who want to give back to society by mentoring and teaching students. They come from a variety of different backgrounds directly related to the courses they are teaching. For example, a venture capitalist teaches social entrepreneurship; a CEO of an insurance company teaches accounting and finance; and a practicing management consultant teaches management. They are accessible and invested in your success as a student.
Opportunities for Students
In addition to a rich and dynamic classroom environment, we support and encourage students in their exploration of the field on campus and beyond. We work closely with other departments on campus to host accomplished alumni and friends for events and to connect our students with rewarding internships and other experiences. See more.
Diversity
We are committed to fostering a diverse, equitable, and inclusive community. 
Consistent with the College's mission, we strive to educate leaders for various organizations (e.g., for-profit, not-for-profit, and public sector) and beyond. The current milieu demands us to engage with the challenges (especially issues of discrimination, bias, and equity) as we pursue and support the education of purpose-driven and inclusive organizational leaders. 
We aspire to create and sustain a welcoming community where diverse perspectives are heard and valued.