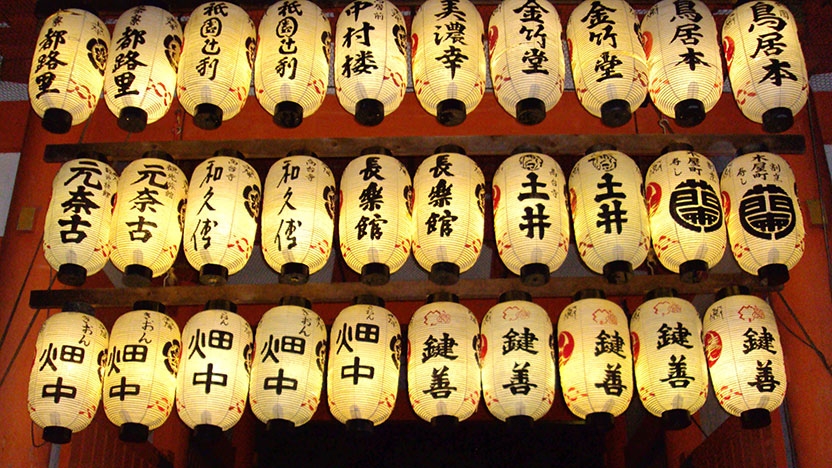 There are many learning opportunities available to you as a Middlebury student in Japanese studies.
Middlebury Summer Language Schools
Intensive language courses are available each summer at Middlebury's School of Japanese. During the eight-week session, students and faculty live in the same Japanese language dormitory, take their meals together, and communicate exclusively in Japanese, whether in the classroom or outside of class. For all students pursuing the study of Japanese language and culture, and especially prior to study abroad in Japan, a summer of concentrated study at the second-, third,- or fourth-year level in Middlebury's intensive School of Japanese is strongly recommended. Students who are unable to begin the study of Japanese in their first year at Middlebury are strongly encouraged to begin or accelerate their study by taking a course in the intensive summer program.
Study in Japan
Majors in Japanese studies are required to spend at least one semester studying abroad in Japan. The C.V. Starr-Middlebury School in Japan, located in Tokyo, offers intensive language courses and topics courses in Japanese. Students have residential options in dormitories or in homestays arranged by the program.
Japanese House
The Japanese House on campus provides a residential option in the modern language. Students and the resident Japanese assistant organize calligraphy sessions, conversation groups, parties, and other activities including videos, skits, singing, dance, and martial arts demonstrations.
Also, the Japanese Language Table offers daily opportunities to interact with students and instructors in an informal atmosphere.
After Middlebury