An understanding of religion is essential to a true comprehension of human culture, world history, global politics, and international conflict—not to mention the worldviews of billions of people.
The Religion Department at Middlebury seeks to acquaint students with the world's major religious traditions, with varieties of global religious experience, and with religious approaches to a broad range of topics and questions.
We emphasize the study of individual religious traditions, because we hold that a solid understanding of one is crucial for developing an appreciation for other traditions and for religion as a fundamental human experience. We also maintain, however, that it is important for students to have experience with comparative approaches to the study of religion.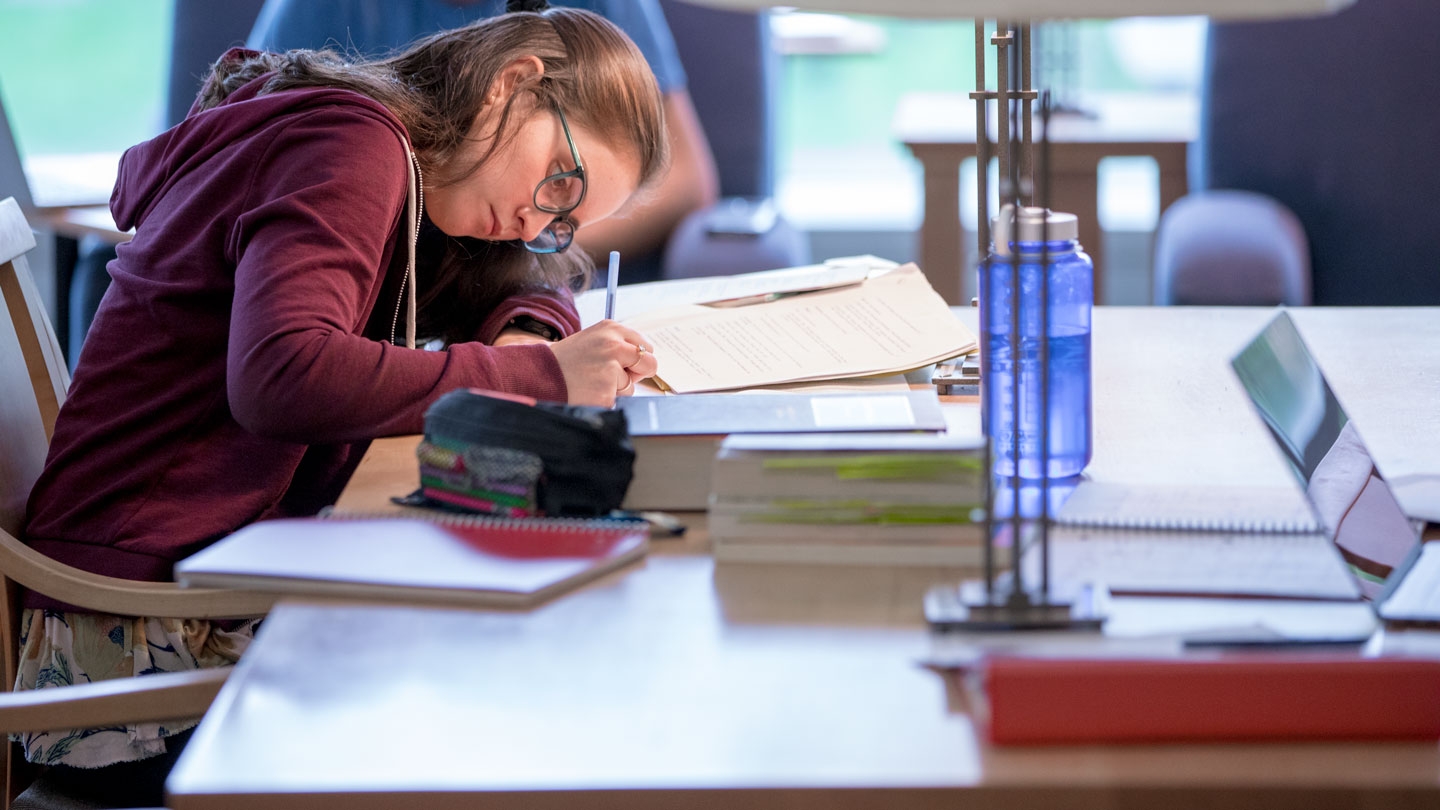 Why Study Religion?
Are you interested in how religious traditions have shaped, enhanced, hindered, and otherwise influenced human civilizations and cultures? Our curriculum strives to balance intellectual immersion in the thought and history of distinct traditions with comparative analysis across multiple religions. Explore the major.
Courses
Our courses invite students to immerse themselves in the rich and varied texts and traditions of Buddhism, Confucianism, Christianity, Hinduism, Islam, Judaism, and Taoism (among others). They also challenge students to see the complex relationship these religions have had with each other in the arenas of politics, morality, and culture in the United States and the world.
Religious studies is a vital component to liberal arts education in today's world, and the Religion department actively contributes to interdisciplinary programs at Middlebury like American Studies, Environmental Studies, Women and Gender Studies, and International Studies.
Our Alumni
A major in religion is an excellent foundation from which to pursue training and careers in medicine, law, education, business, religious leadership, and journalism. Middlebury alumni who majored in religion have been accepted into prestigious schools in each of these fields, as well as into the best programs in religious studies in the U.S. and Europe.
Because of its interdisciplinary nature, as well as its focus on critical reading and thinking, a religion major at Middlebury College is quintessential liberal arts education—superb intellectual preparation for an endless variety of career and life pursuits.
Read more about Our Alumni.
A Statement from the faculty of the Religion Department
The Religion Department joins students, alumni, and colleagues in taking a stand against racism, injustice, and hate.

We know that a statement of this nature cannot and should not take the place of the anti-racist education we are committed to pursuing and helping our students pursue. We are dedicated to helping to create diverse, inclusive, and just communities at Middlebury and beyond. In our research and teaching on diverse religious groups and religious diversity itself, we will work to further a deep understanding of difference and to undermine white supremacy and other forms of prejudice.

June, 2020