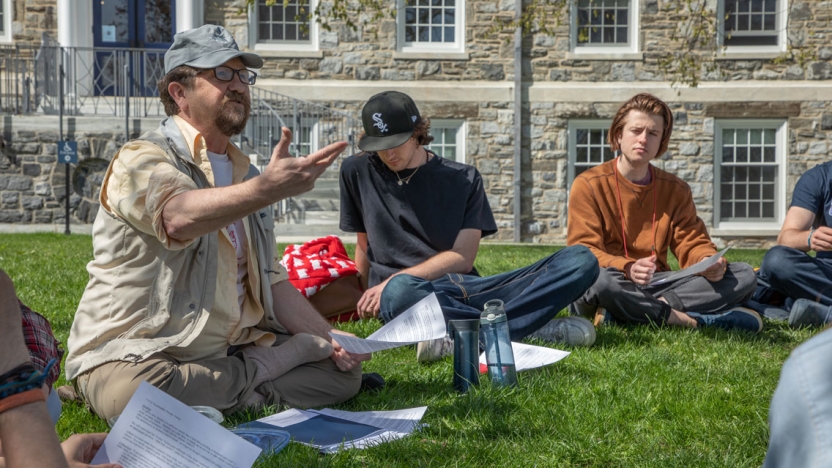 The study of Religion is, at its core, an interdisciplinary endeavor, involving a variety of intellectual approaches in the analysis of equally diverse manifestations of religious phenomena and cultures around the world.
Our faculty represent this breadth both in the approaches to religious studies they employ and in the particular religious traditions and/or expressions of religion on which they focus their teaching and research.
Reflecting the methodological and substantive breadth of the field of religious studies, then, the Religion major at Middlebury College is designed to accomplish the following learning goals:
Exposure to a variety of the world's religious traditions in historical and geographical context;
Deep knowledge of at least one major world religion;
Exposure to the comparative study of religions over a common topic or theme (e.g., textual analysis, moral questions);
Familiarity with different methodological approaches to religious studies, including both descriptive and normative approaches;
Experience in independent research;
Development of analytical skills, including facility with logical argumentation;
Development of critical reading skills, and engagement with both primary and secondary texts;
Development of skills in written communication.