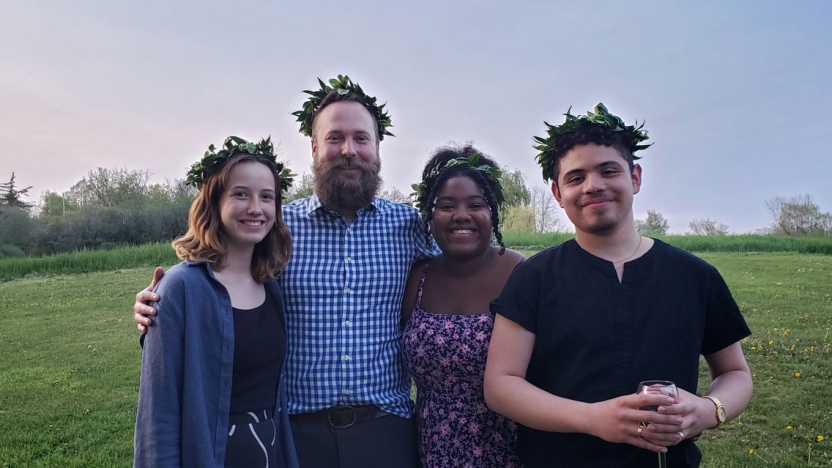 Student Research
All senior religion majors do a senior project, which involves a term of independent research, and some students continue their projects into the following term as a senior thesis. Students pursue a striking variety of topics, using a range of approaches, as the titles of recent senior projects and theses demonstrate. More about Student Research.
Thematic Concentrations
The requirements for the religion major are designed to allow for flexibility and student initiative in mind. While there are a number of established concentrations that you can choose from (for example, tradition based concentrations), students are encouraged to think creatively and engage in a dialogue with their advisor to propose alternative concentrations. See Thematic Concentrations.
Senior Thesis
All seniors are required to complete RELI 0700, the Senior Project. This may be done in either the Fall or Spring semester of the senior year. Read Senior Thesis Guidelines.
Alumni Advice
In a 2015 survey, we asked religion alumni in the classes of 1990 and after to offer advice to current religion majors. See their answers.