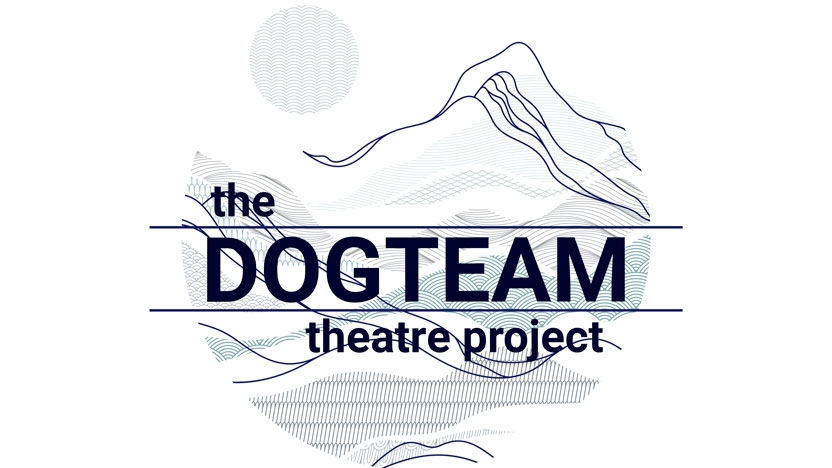 The Dogteam Theatre Project provides transformative experiences for emerging and professional artists, creating meaningful theatrical engagements for diverse audiences. Among its programs, the Dogteam Theatre Project provides training opportunities for emerging theatre artists in all realms of the field, including but not limited to acting, directing, playwriting, and design disciplines. The Dogteam Theatre Project produces theatrical works, including works in translation, reflecting the stories of our more connected world.
Among our programs, we provide training opportunities for emerging theatre artists in all realms of the field:
Acting
Directing
Playwriting
Design & Technology
Structure
We operate on a calendar of alternating Building Summers and Producing Summers.
Building Summers
Building summers are dedicated to pre-professional training for student actors, designers, producers, playwrights, stage managers, technicians, and directors; script development workshops for plays in translation in which the students would be joined by 3-5 professional actors; and outreach programs folding in high school students from Middlebury Union High School.
Producing Summers
Producing summers begin with three weeks of rehearsals in Middlebury followed by a 5-week run, during which the company presents two productions in rep at Atlantic Stage 2 in NYC.
The first Building Summer is June 13-24, 2023.
The Team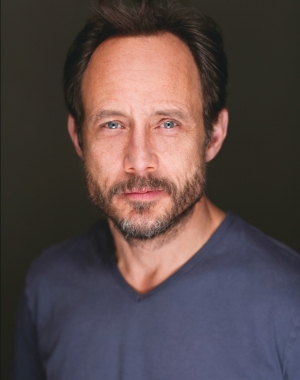 Alex Draper
Co-Artistic and Producing Director
Alex Draper is a founding member of The Dogteam Theatre Project and Co-Artistic Director. As a professional stage, film and television actor, his twenty-five-year career includes performing with the Mabou Mines in Paris, France, filming the Bollywood extravaganza Kalapani in the Andeman Islands, and appearing in the New York premieres of Dare Clubb's Obie Award-winning Oedipus, starring Billy Crudup and Frances McDormand, Erin Courtnry's A Map of Virtue, the Presnyakov Brothers' Terrorism, Neil Simon's Rose's Dilemma and Phillip Ridley's The Pitchfork Disney. Regional work includes productions at Arena Stage, Yale Rep, the McCarter, Williamstown, the Westport Playhouse, the Huntington, and the Berkshire Theatre Festival. Film and television credits include: No Pay, Nudity (upcoming),Yellowbrickroad (Best Feature, New York Horror Film Festival), Joshua, Hysterical Blindness, Simply Irresistible, The Photographer, Hard Shell, John Adams, The Good Wife, Sex and the City, Law and Order, Law and Order SVU, Law and Order: CI, Suddenly Susan, Ed, and Dellaventura. He received his BA from Middlebury, and his MFA from the Yale School of Drama, where he was the recipient of the Oliver Thorndike Acting Award. 
Olga Sanchez Saltveit
Co-Artistic and Producing Director
Olga Sanchez Saltveit is Artistic Director Emerita for Milagro, the Pacific Northwest's premier Latinx arts & culture organization, following her service as the company's Artistic Director from 2003-2015. She is an actor, director, devisor, and arts activist, whose work has been seen throughout the US and in Peru, Venezuela, Honduras, and Cuba. Olga served as co-artistic director of the People's Playhouse in New York City, artistic director of Seattle Teatro Latino, and co-founder of La Casa de Artes, a Seattle-based non-profit organization dedicated to celebrating the beauty of Latinx arts and cultural heritage. Her ¡O ROMEO! received a Portland Drama Critics' DRAMMY award for Outstanding Achievement in Devised Work, and her Como Agua para Chocolate (Like Water for Chocolate) was nominated for several BroadwayWorld awards, including Best Direction. Olga served on the Executive Committee and the Diversity Task Force on the TCG (Theatre Communications Group) board of directors. She serves on the Advisory Committee of the Latinx Theatre Commons, in partnership with HowlRound Theatre Commons, Emerson College. Associations and affiliations include: Actors Equity Association, SAG-AFTRA, Society of Stage Directors and Choreographers, and the Association for Theatre in Higher Education. B.A., Theatre, Hunter College, C.U.N.Y.; M.A., Human / Bicultural Development, Pacific Oaks College; Ph.D., Theatre Arts, University of Oregon. Research interests include BIPOC theatre and activism, Latinx feminisms, and the commons.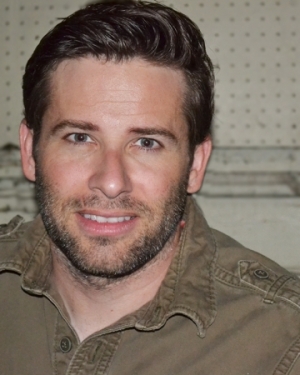 Courtney Smith
Production Designer, Company and Budget Manager
Courtney Smith is a scenic, media designer, and technician for live performance. Prior to Middlebury, he was an Associate Professor at Gonzaga University in Spokane, WA. Courtney's designs have received several Meritorious Achievement Awards from the Kennedy Center American College Theatre Festival. Additionally, his work received a "Distinguished Achievement Award in Scenic Design" from the Kennedy Center in Washington DC. 
Credits include Potomac Theatre Project (PTP/NYC), Project Y Theatre Company (VT/NY), Warren Miller Performing Arts Center (MT), Southwark Playhouse (UK), The Bushwick Starr (NY), Roundabout Theatre Company (NY), New York City Opera (NY), Playwrights Horizons (NY), Classic Stage Company (NY), Cedar Lake Dance (NY), Marvel Repertory Theatre (NY), Mount Baker Repertory Theatre (WA), Montana Shakespeare in the Parks (MT), Coeur d'Alene Summer Theatre (ID), and Idaho Repertory Theatre (ID). Editorial credits include Victoria's Secret, Saks 5th Avenue, and Mercedes-Benz Fashion Week. 
Courtney is a member of United States Institute of Theatre Technology (USITT) and received his MFA in scenic design and technology from the University of Idaho.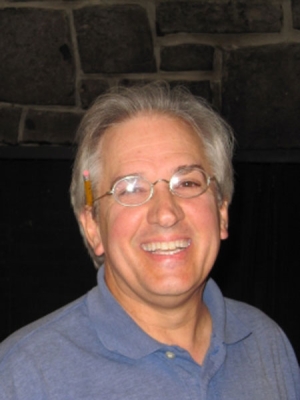 Mark Evancho 
Resident Designer
Mark Evancho previously taught at Drew University, NJ, and at Allentown College, PA. Mark has designed for the New York Shakespeare Company, NYC; New Jersey Shakespeare Festival, NJ; Blue Light Theatre, NYC; Potomac Theatre Project, MD; Olney Theatre Center, MD; Pennsylvania Stage Company, PA; Bucks County Playhouse, PA; and The National Opera Co., NC. In the New England area, Mark has designed for Vermont Theatre Company, Burlington, VT; Creative Video/ CH12, Concord, NH; Lyric Theatre Co, Burlington, VT; and Lost Nation Theatre, Montpelier, VT. Mark attended Lester Polakov's Studio & Forum of Stage Design, NYC; Pennsylvania Academy of Fine Arts, PA; and graduated from Western Illinois University, and Baldwin-Wallace College, OH.
2023 Guest Artists
Brandon Burton - AEA actor
Julianna Cricchio - AEA stage manager
Sam Collier - playwright
Migdalia Cruz - playwright
Raquel Davis - lighting designer
Lynn Hawley - AEA actor
Socorro Santiago - AEA actor
Dawn Wagner - AEA stage manager
Rebecca Wear - directing
2023 Student Company
Hannah Alberti '26 - performance
Caroline Armour '24 - directing 
Maggie Blake '24 - performance 
Maggie Connolly '23 - performance 
Naja Conyers '24 - performance 
Teo Flesher '23 - playwright
Jayda Gilyard '26 - lighting design
Victoria Keith '23 - performance 
Zack Maluccio '23 - performance 
Madison Middleton '22.5 - performance 
August Newell '23 - scenic design 
Natalie Penna '24 - projection design
Zeph Santiago '26 - performance 
Kayla Schwartz '23.5 - playwright 
August Siegel '25 - stage management