Program alumni are the best resources for students interested in going abroad, and they are available to answer your questions. If you would like to talk to a recent student about their experience in India, get in touch with the advisor, Bill Mayers.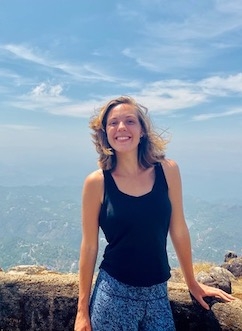 Kim Hancock, Bowdoin College
While the outbreak of COVID-19 caused my time in Delhi to come to a sudden end half-way through the semester, I am so grateful for the time I had. While I don't think anyone who has done this program would say it's all fun and games, I would describe it as a create-your-own-adventure story. You are quite literally placed in the middle of an enormous city (22 million people!) and free to navigate it largely on your own.
I chose this program because it was direct-enroll, and I wanted the opportunity to make friends with students from India as well as the freedom to travel. Within the short time I was there I visited quite a number of cities— Agra, Jaipur, Mumbai, and Cochin, to name a few. However, my favorite part of the program was learning to make Delhi my home. LSR was a fantastic home base, and I met many friends through the musical I was a part of on campus. What made my time there the most special was the conversations I engaged in with my classmates, from the anti-CAA protests to stories about our childhood to the best street food to try in Delhi.
Overall, I would recommend this program to anyone who is willing to go in with an open mind and embark on the crazy adventure that is living in Delhi!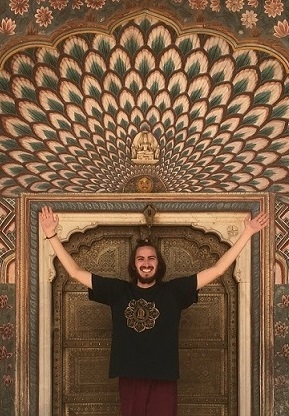 Daniel Morris, Middlebury College
My semester abroad studying in Delhi, India was both rewarding and challenging. Learning to navigate and communicate in such a large and densely populated city provided constant opportunity for meeting new people and stepping outside my comfort zone. 
The fast and efficient metro made visiting the many historic sites easy, such as Qutab Minar, Jama Masjid, Red Fort, Lodhi Gardens, and Humayan's Tomb, just to name a few. At the same time, pollution and crowds were frequent challenges.
My time studying at Saint Stephens was highlighted by the amazing students who were welcoming, engaged, and excited to explore the coolest places in Delhi together. My philosophy courses were a unique opportunity to engage with students from very different backgrounds over contemporary and historical philosophical debates. My ability to learn Hindi was also greatly enhanced by speaking to my friends in Hindi and practicing as much as possible around the city.
Without a doubt my favorite part of my semester abroad was travel. India is such an enormous country and each region has its own culture, food, languages, history, and unique activities to experience. I absolutely loved visiting the Amritsar, Kochi, Rishikesh, Haridwar, Agra, the Sundarbans, Jaipur, and Himachal Pradesh.  
I feel empowered after my semester abroad in India to return to South Asia and continue exploring! I highly recommend this program to anyone who is willing to take on the challenges of India and experience the amazing beauty of its people and cultures!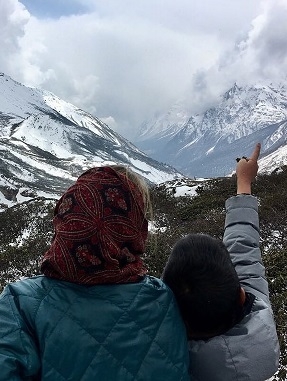 Elizabeth Bennewitz, Bowdoin College
Choosing to take part in the Middlebury in India program has been an amazing decision and experience. I choose this program because it offered me the opportunity to take physics classes in a country that is so different from the United States. While adjusting to Delhi was not easy, it was incredibly rewarding. Delhi became home as I learned how to navigate the busy streets and found my favorite street food as well as the quiet, calm places in the city to escape. Being abroad is not an easy experience and I was constantly challenged by the differences I faced whether it was in or out of the classroom but, I learned how to overcome and deal with these challenges.
Studying in India was about so much more than the classes; it was about the people I meet, the food I tried and the places I went that culminated into a new perspective. This program allowed me to carve my own path and make it my own. When I leave to go back to the United States, I will be taking with me so much more than when I arrived. Not only do I have all these new memories and experiences but I have most importantly made lifelong friends.