As Cameroon's economic and political capital, Yaoundé is the ideal place for cultural immersion into Francophone African life combined with rigorous academic study.
Students come in at the intermediate-advanced level of French and adhere to the Middlebury Language Pledge® to reap the benefits of linguistic immersion. By living and studying with Cameroonians and getting involved in the community through volunteer work, internships, and extracurricular activities, students can build authentic relationships and integrate fully into life in Yaoundé. 
Based at the Université catholique d'Afrique centrale, with all classes conducted entirely in French, students on this study abroad program will be able to take courses at the Middlebury College Center and alongside their Cameroonian peers at the university in several disciplines in the humanities and social sciences.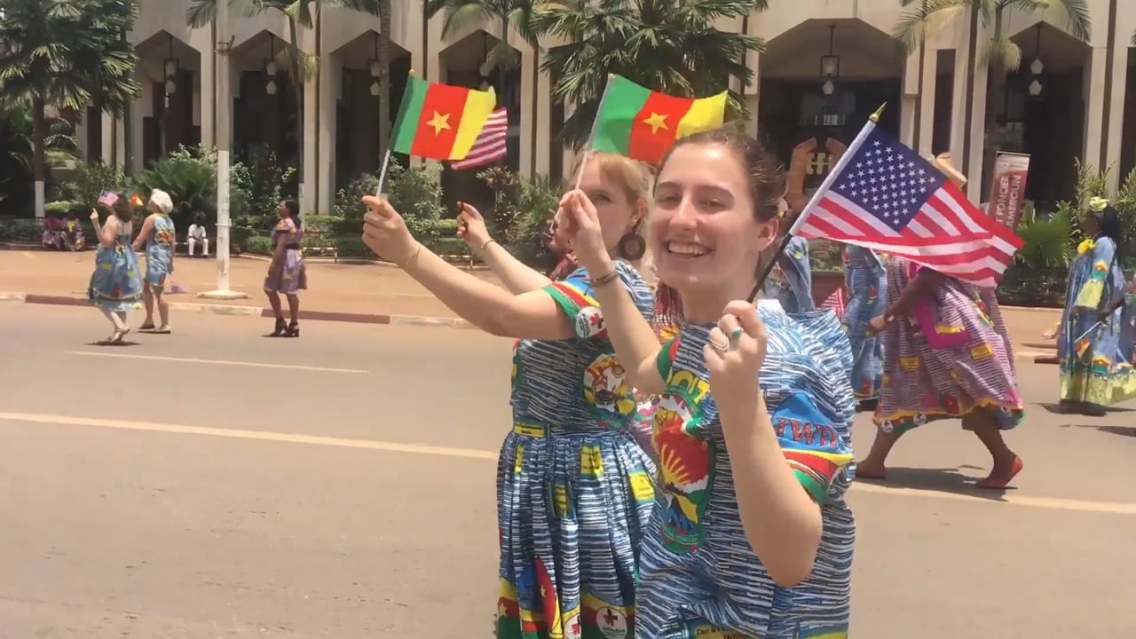 Yaoundé: Safer Than You Might Think
Before opening our program in Cameroon, we conscientiously weighed the risks inherent in the region and we continue to do so with each new development. We have found that Yaoundé is different from the way the media portrays Cameroon as a whole.
Islamic extremists are present in the far north region of the country, but when you couple the distance with the realities of transportation to that area, Yaoundé is really much farther away from the violence than the map shows it to be.
Our program is very small, which means our director is in close contact with the students and their host families. All of our students are housed with local families in an upper middle class sector of the city. They spend the first few days of orientation learning about keeping themselves safe, which has much more to do with big city street smarts than with any problems specific to Cameroon.
Request Info
Fill out the inquiry form to get more information and updates from the School in Cameroon.
Request Info
Start Your Application
Review some important instructions so you'll know what to expect on the application.
Apply
Follow Us
See what current students are up to in real time. Follow @middleburyschoolsabroad or click below for the School in Cameroon's Facebook page.
Follow