Students live with local families and commute to the campus each day for class.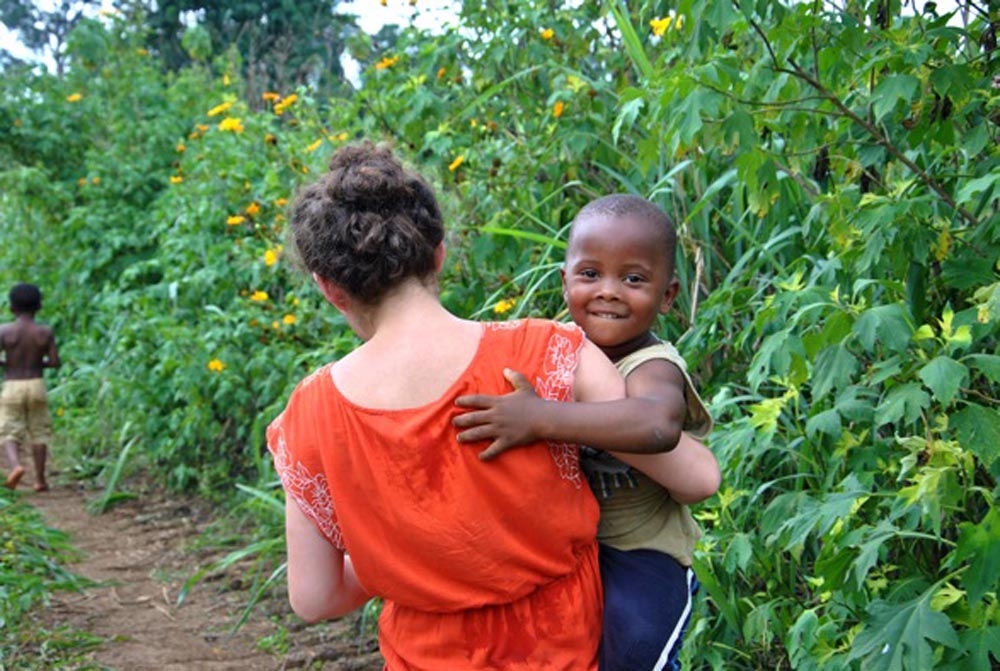 While the individual families vary in size and composition, students are welcomed into the extended family are quickly made to feel a part of the greater community.
As in the U.S., family structure and lifestyles also differ.  We try to choose hosts with maximum potential for interaction, but we cannot guarantee your version of an "ideal" situation. Most home-stays also require lengthy commutes.  Regardless of the arrangement you find yourself in, the placement will be in a hospitable, francophone environment in which you will live as if you were Cameroonian.
The cost of room and board is not included in the tuition, but due to the difficulty of obtaining larger sums of cash, this cost will be billed to the student along with the tuition.  Board includes two meals per day (breakfast and dinner).  Students are responsible for buying their own lunch, the cost of which is figured into the out of pocket room and board amount.  When students undertake independent travel, they will not be reimbursed by the host for meals not taken with the family.  During program excursions, some meals will be covered by the program.