Students at the School in Cameroon take a combination of Middlebury Program courses and courses at Middlebury's host university, the Université catholique d'Afrique centrale (UCAC).
Middlebury Program Courses
Each semester, students will take two program courses that focus on culture, social sciences, language, and literature. These will be taught in French by local faculty. Other subjects may be available upon request.  Learn more about the courses that are currently offered:
University Courses
The Université catholique d'Afrique centrale enrolls 4,000 students. You'll take intensive courses for 4-6 weeks alongside Cameroonian students in the beginning of the semester, then take either two courses of 36 credit hours or three courses of 24 credit hours:
Fall Semester
Introduction à la science politique (24)
Histoire des idées politiques (24)
Enseignement social de l'église (24)
Relations internationales (24)
Culture, identités et mondialisation (24)
Histoire de la pensée sociologique (24)
Étude des auteurs d'anthropologie (24)
Sociologie de la famille (24)
Institution sociale et solidarité (24)
Introduction à la psychologie générale (24)
Église, Etat, et société (24)
Droits de l'homme (24)
Éthique familiale (24)
Politiques économiques (24)
Sociologie historique de l'Etat (24)
Introduction à l'analyse économique (36)
Sociologie générale (36)
Introduction au droit (36)
Introduction à l'anthropologie sociale (36)
Sociologie politique (36)
Partis politiques et système des partis (36)
Analyse politique de l'Afrique (36)
Psychologie générale (36)
Spring Semester
Sociologie urbaine (24)
Morale fondamentale (24)
Sociologie du travail (24)
Sociologie des religions (24)
Étude d'auteurs de sociologie (24)
Sociologie des organisations (24)
Introduction à l'anthropologie de la sante (24)
Anthropologie politique (24)
Géographie humaine et économique de l'Afrique centrale (24)
Géopolitique et mondialisation (24)
Sociologie électorale (24)
Éthique générale (24)
Droit constitutionnel et institutions politiques (36)
Histoire de la pensée anthropologique (36)
Régimes politiques (36)
Anthropologie du genre (36)
Démographie (36)
Droit pénal général (36)
Systèmes politiques contemporains (36)
Analyse des conflits (36)
Politique comparée (36)
Droits des régimes matrimoniaux et des successions (36)
Doit social (36)
Culture des peuples d'Afrique Centrale (12)
View the gallery in a new window.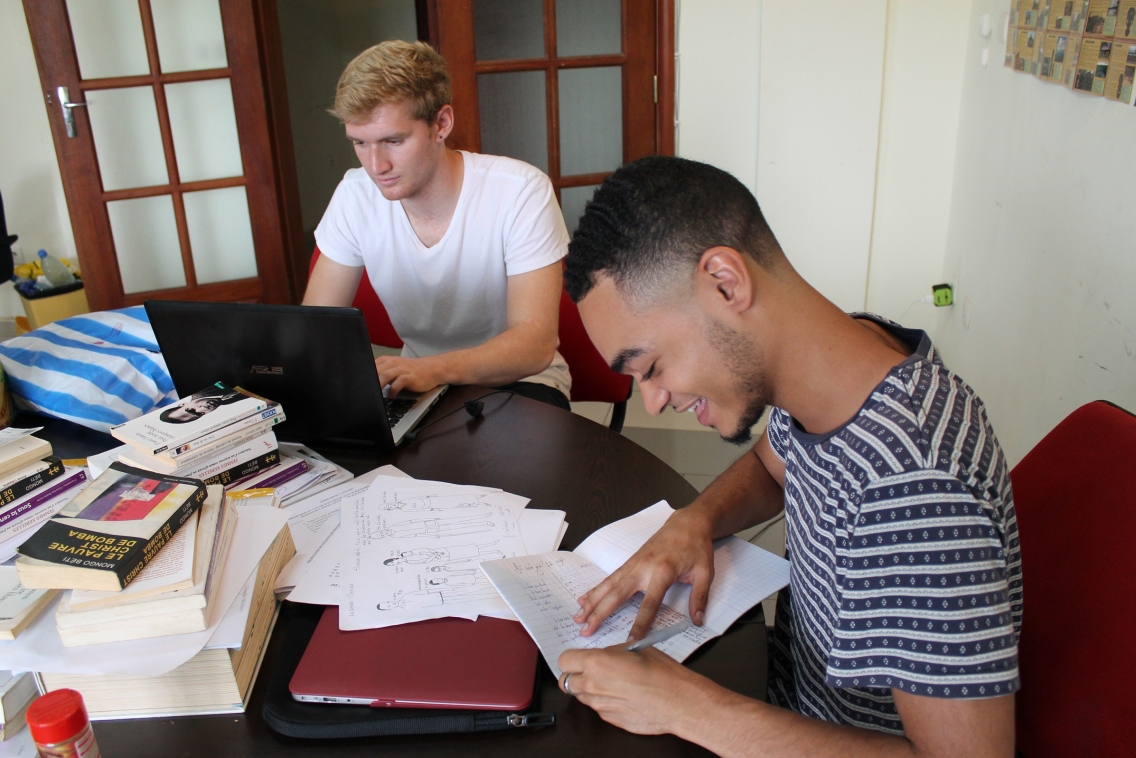 Photo Gallery
Major, Minor, or Distribution Credit
FOR MIDDLEBURY STUDENTS ONLY
This course information database contains information on courses taken abroad (both at Middlebury Schools Abroad and externally sponsored programs) and their applicability to Middlebury majors and academic distributions. The database represents only a sampling of courses that have been approved to apply to each major to date. New courses are added regularly as they are approved.
Don't see your course listed?
Use this form to apply for major/minor credit or academic distributions and cultures and civilizations requirements.
Note: To apply a pre-approved academic distribution or cultures and civilizations attribute to your student record OR to apply a pre-approved course toward your major, you must contact the Registrar's Office.
Middlebury College Faculty
You may find it useful to consult the database when meeting with students to determine if a particular course has already been approved for major/minor credit or academic distributions.
Questions?