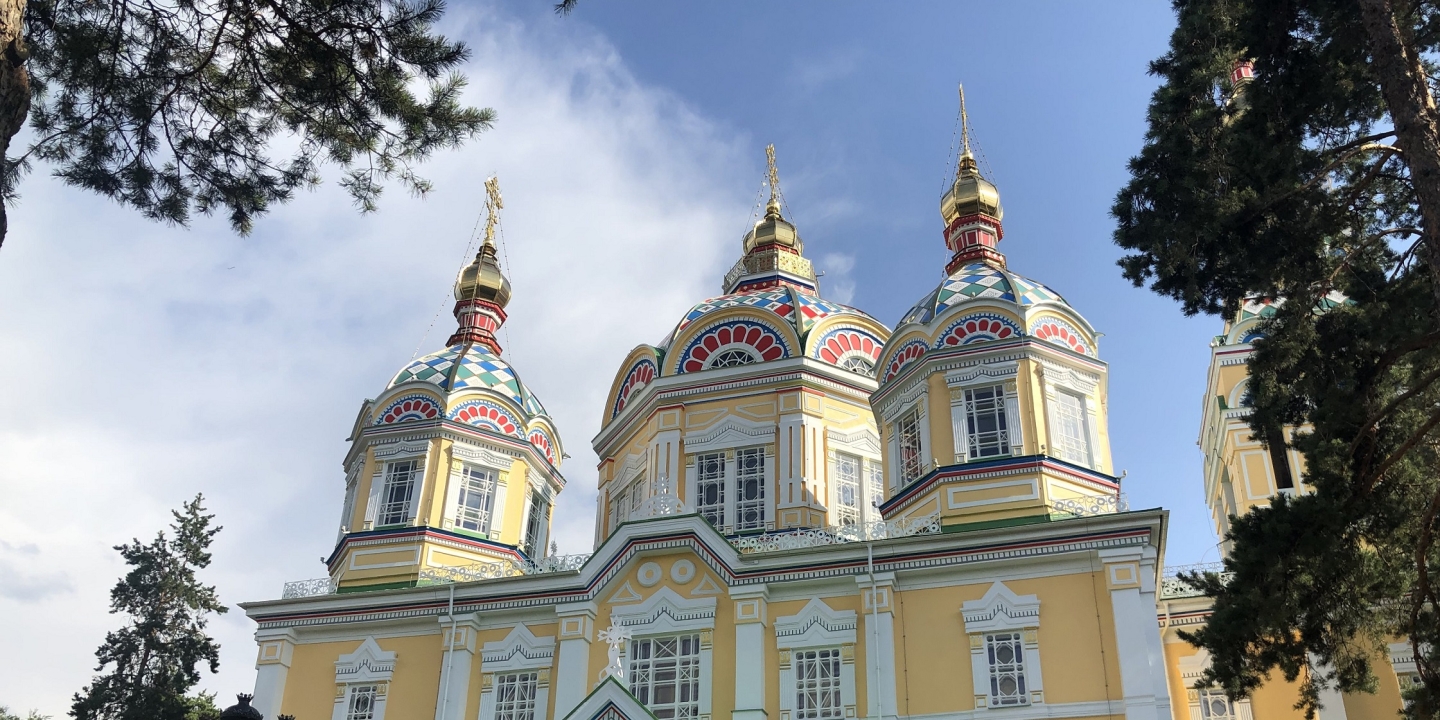 Study Abroad in Kazakhstan
While our School in Russia is on pause, students of Russian have the chance to study in Astana, Kazakhstan, where Russian is an official language.
Kazakhstan is a state in Central Asia bordering Russia, Kyrgyzstan, China, Uzbekistan and Turkmenistan. А leader in the fields of economics, innovation, education, and international business in the post-Soviet space, Kazakhstan is in a period of dynamic development while striving to preserve its national flavor, its history, and its rich culture.
Our program takes place in the capital city of Astana, a new city with extraordinary infrastructure and architecture. Taking inspiration from advanced megacities such as New York, Shanghai, Dubai, Moscow, and Tokyo, the country's government quickly built a vibrant, convenient, clean and safe city with a population of over 1 million people. The best architects in the world have been invited to carry out this ambitious project, and it now boasts wide avenues, modern buildings, skyscrapers, and excellent service.
Request Info
Fill out the inquiry form to get more information and updates from the program in Kazakhstan 
Request Info
Start Your Application
Review some important instructions so you'll know what to expect on the application.
Apply