Universidad del Sagrado Corazón
In Puerto Rico, students enroll directly in a broad range of disciplines at the Universidad del Sagrado Corazón. With few exceptions, courses are taught in Spanish. In addition to three university courses and an internship (or four university courses), students are required to take Writing for Linguistic and Cultural Competence during their first term of study in Puerto Rico.
The Universidad del Sagrado Corazón is the oldest private educational institution in Puerto Rico. Located on a small and welcoming campus in the heart of San Juan, the Universidad del Sagrado Corazón offers an innovative curriculum built on new ways of thinking, creating, and living. The faculty at Sagrado are committed to teaching within an ethical framework of social responsibility and diversity, equity, and inclusion. Offering courses in the Natural Sciences, Business, Communication, Education, Humanities, and the Social Sciences, students at Sagrado have the opportunity to engage with new ideas and content both in the classroom and outside of it through the wide variety of community engagement and student life opportunities that the university offers.
To explore course offerings across all departments, view the course catalog here: https://www.sagrado.edu/en/university-catalog/.
View the gallery in a new window.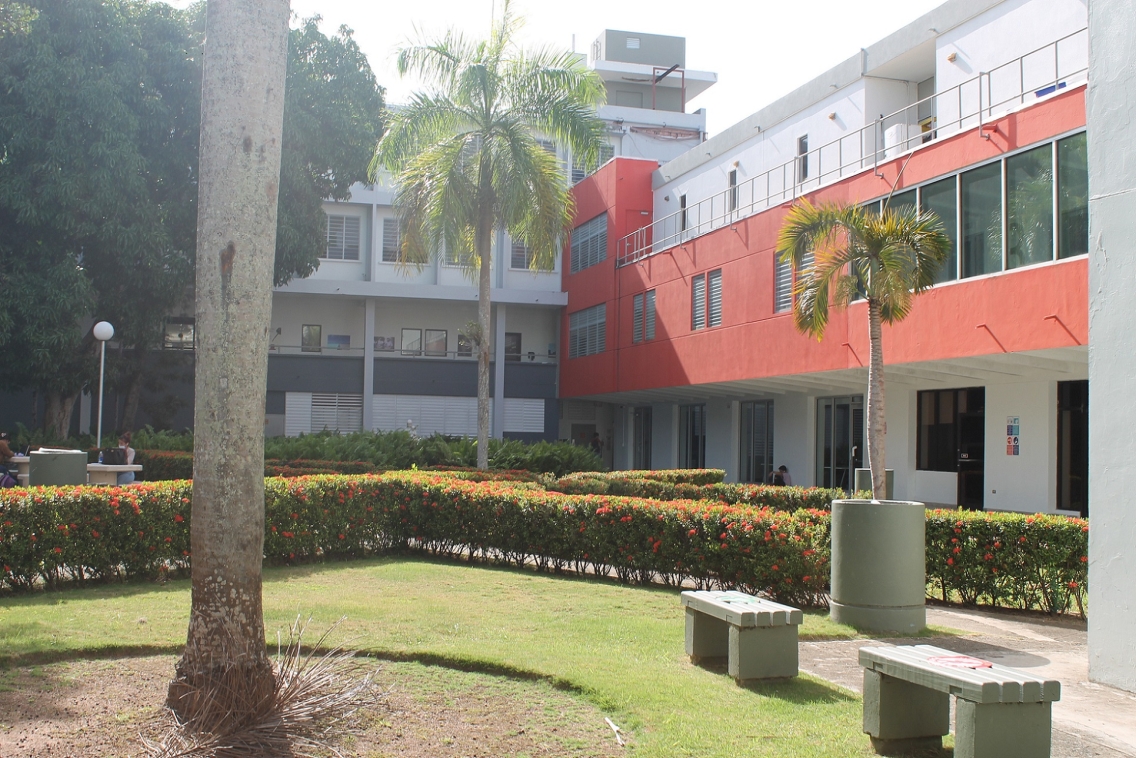 Campus Photos