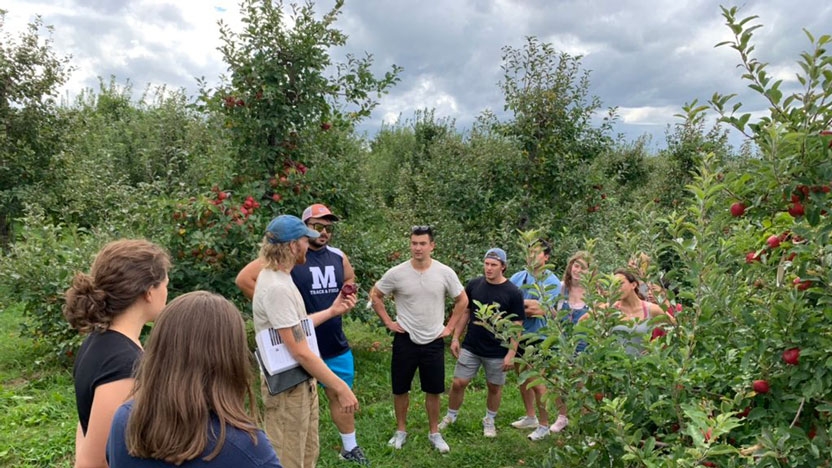 Forms
Gas for Van and Car Rentals
If you fill up at the College (pump is at the Service Building by the auto shop), you are not charged for gas. If you use an outside vendor vehicle (e.g., Enterprise) you will need to pay for gas. If you use a College vehicle and fill up somewhere else, or are on a long trip, you can sign out a gas card from Vehicle Rentals, so you aren't charged for gas.
AP Credit
If you received a 5 on the biology advanced placement exam, Middlebury College will grant one college credit that will count toward the 36 units required for graduation. However, because the Biology Department does not offer any introductory course that is the equivalent of an AP biology course, advanced placement credit does not exempt a student from any of the published requirements for the major, minor, or joint majors, nor can it satisfy the College's distribution requirement. 
Placement Exams
Effective fall 2018, the Department of Biology no longer offers placement exams. Except for transfer students who have already taken equivalent courses, it is not possible to bypass BIOL 0140 or BIOL 0145.
Student Advisory Council
Current Members
Malia Armstrong '22
Tina Cai '23
Courtney Gantt '22
Seiha San '22
Lucia Snyderman '23
Primary Functions
Advise the biology chair and faculty regarding new faculty appointments.
Advise the biology chair and faculty regarding external reviews of the department.
Give biology majors a voice in their department regarding any student concerns that arise.
Serve as a resource for current and prospective majors.
Laboratory Stores Stockroom
Stockroom personnel oversee operation of our Laboratory Stores, which includes maintaining inventory of chemicals and consumable lab supplies for purchase, shipping, receiving, and delivery of packages, and also managing materials within the building.
Students who have budgeted for supplies available through the stockroom should fill out a purchase request form (above) and indicate "Stockroom" under vendor. List the items as appropriate, referring to the stockroom catalog (available on their site) if necessary.
Please visit the stockroom for the following information in more detail:
Hours
Lab supplies 
Safety-related issues
Hazardous waste pickup and disposal
Chemical spill cleanup
Safety training
Cylinder gas
Stockroom catalog (regularly updated by STSS)