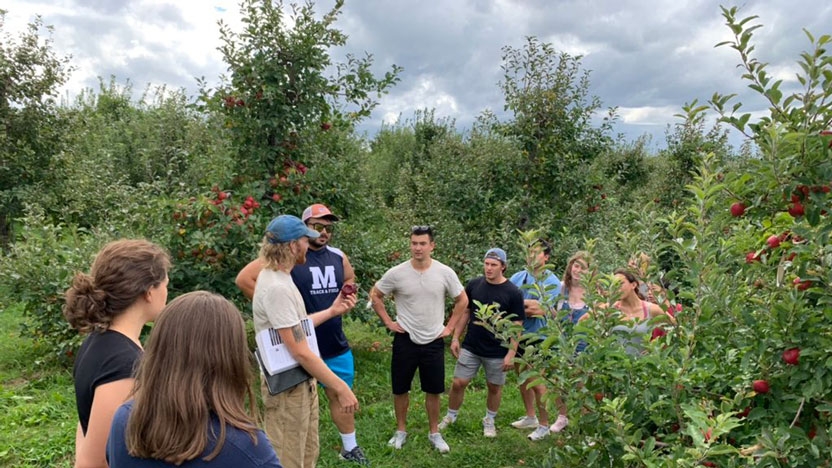 Frequently Asked Questions
Forms
Gas for Van and Car Rentals
If you fill up at the College (pump is at the Service Building by the auto shop), you are not charged for gas. If you use an outside vendor vehicle (e.g., Enterprise) you will need to pay for gas. If you use a College vehicle and fill up somewhere else, or are on a long trip, you can sign out a gas card from Vehicle Rentals, so you aren't charged for gas.
Student Advisory Council
Current Members
Greg Fahrner '24
Luna Simone–Gonzalez '24
Lucia Snyderman '24
Alina Scott '25
Angie Como-Mosconi '25
Saki Tsubouchi '25
Annika Vikstrom '25
Primary Functions
Advise the biology chair and faculty regarding new faculty appointments.
Advise the biology chair and faculty regarding external reviews of the department.
Give biology majors a voice in their department regarding any student concerns that arise.
Serve as a resource for current and prospective majors.
Laboratory Stores Stockroom
Stockroom personnel oversee operation of our Laboratory Stores, which includes maintaining inventory of chemicals and consumable lab supplies for purchase, shipping, receiving, and delivery of packages, and also managing materials within the building.
Students who have budgeted for supplies available through the stockroom should fill out a purchase request form (above) and indicate "Stockroom" under vendor. List the items as appropriate, referring to the stockroom catalog (available on their site) if necessary.
Please visit the stockroom for the following information in more detail:
Hours
Lab supplies 
Safety-related issues
Hazardous waste pickup and disposal
Chemical spill cleanup
Safety training
Cylinder gas
Stockroom catalog (regularly updated by STSS)