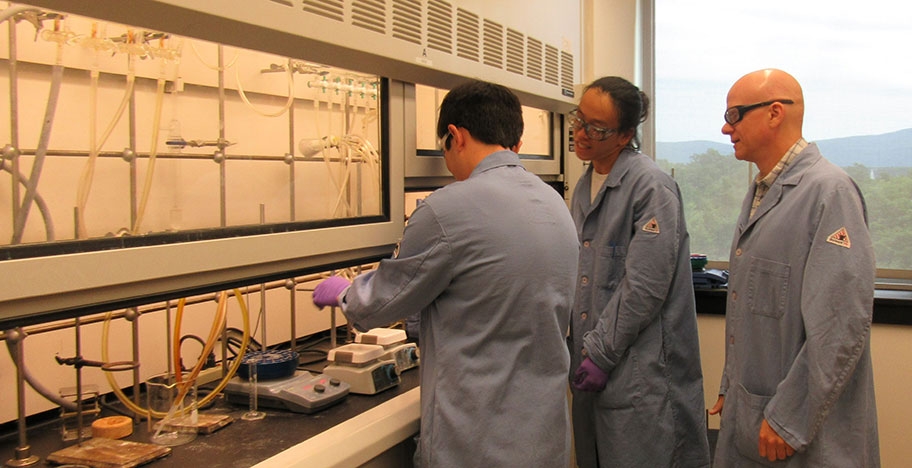 Chemistry and Biochemistry
At Middlebury, the study of chemistry, biochemistry, molecular biology/biochemistry, and environmental chemistry is pHun, rewarding, and practical.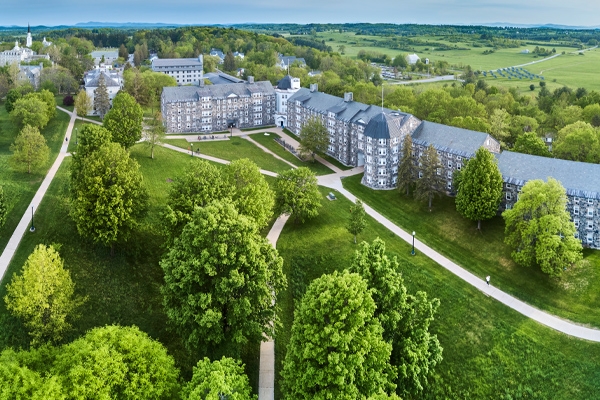 Our Department
The Department of Chemistry and Biochemistry at Middlebury College is dedicated to the intellectual and professional growth of all students. We are accredited by the American Chemical Society and offers B.A. degrees in Chemistry, Biochemistry, Environmental Chemistry (joint major with Environmental Studies), and Molecular Biology and Biochemistry (interdisciplinary program). Our 12 tenure-track and laboratory faculty hold expertise in all major areas of chemistry including organic, inorganic, physical, analytical, environmental, and biological chemistry. Many majors carry out independent research or senior thesis work with a faculty mentor. Our graduates are well prepared for graduate and medical programs, for employment in the chemical and biotechnology private sector, for careers in education, and much else.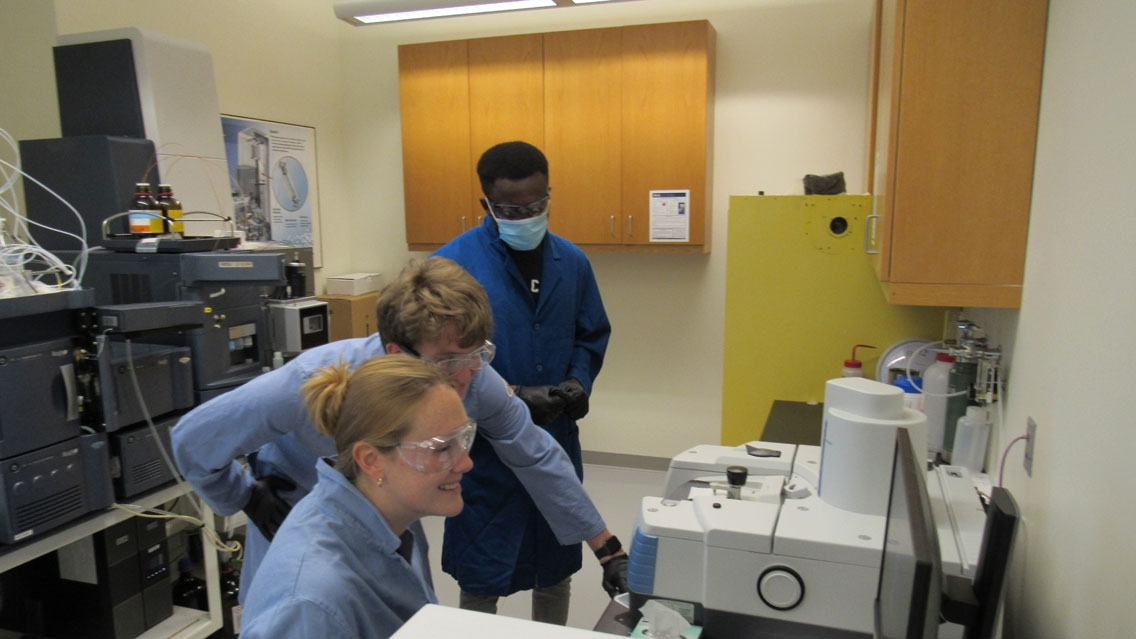 Opportunities for Research
Visiting the Department
The first contact for prospective students who are planning to visit Middlebury College is the Admissions Office, which hosts student-guided campus tours, personal interviews, and group information sessions. The office will also help applicants who have been admitted to Middlebury arrange overnight campus visits. 
If you would like to visit the Chemistry and Biochemistry department, please contact Michelle Matot, our department coordinator, by email at mmatot@middlebury.edu or by telephone at (802) 443-5451, a week or two before your planned arrival. If you have specific questions about chemistry or biochemistry that are not answered in the college catalog and web site, the coordinator can also help to arrange a time for you to meet with a member of the department's faculty.