Environmental solutions cannot come from one type of knowledge or way of thinking, not just from politics or chemistry or economics or history.
They come instead from leaders, thinkers, and innovators who can draw skills and knowledge from multiple fields of knowledge and work with teams of thinkers from every corner of the campus and the globe.
Founded in 1965, the Middlebury College Environmental Studies Program is the oldest undergraduate ES program in the United States and is well equipped to help today's students explore those solutions.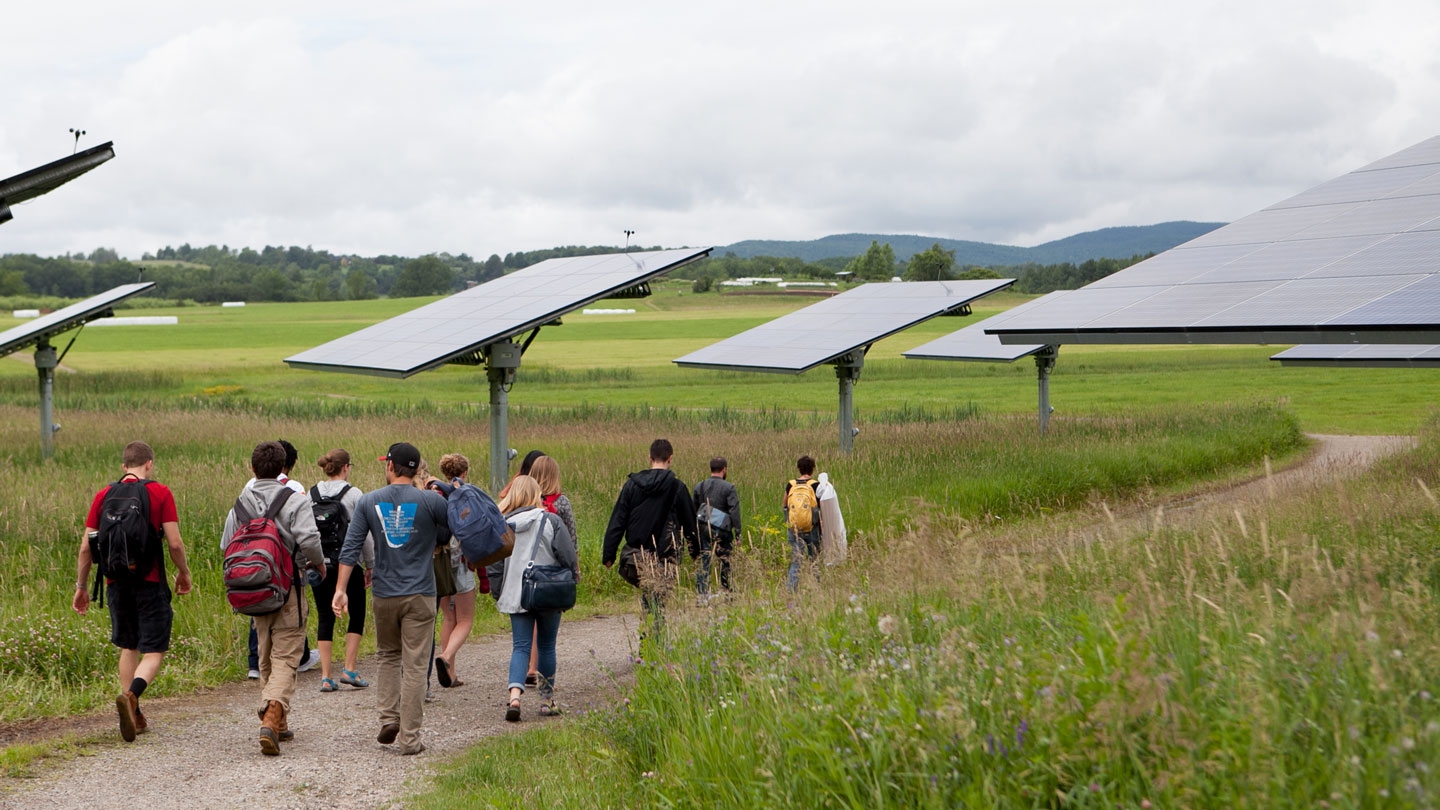 Why ES? 
If you are concerned about environmental issues at home and around the world, and want to gain knowledge and develop skills to address those problems, the Middlebury Environmental Studies Program is a great place to start your exploration.
Faculty and Courses
Students take courses from across the curriculum to develop a multifaceted understanding of the human relationship to the environment. Our 14 core faculty members and more than 40 affiliated faculty colleagues offer an interdisciplinary major and minor—and both foster in students a shared base of knowledge across the humanities, natural sciences, and social sciences. Our senior majors collaborate on a community-connected learning project in partnership with local environmental organizations in the Community Engaged Practicum.

Four introductory core courses—Natural Science and the Environment, Conservation and Environmental Policy, Contested Grounds, and a course in spatial analysis—prepare students to deepen their studies in one of 17 foci:
Conservation Biology (joint major with Biology)
Conservation Psychology
Environmental Chemistry (joint major)
Environmental Dance
Environmental Economics
Environmental Earth and Climate Sciences  (joint major)
Environmental History
Environmental Justice
Environmental Literature
Environmental Policy
Environmental Studio Art
Environmental Theatre
Environmental Writing
Environmental Studies/Anthropology (joint major)
Environmental Studies/Architecture (joint major)
Environmental Studies/Geography (joint major)
Religion, Philosophy, and Environment 
Areas of Study
Each environmental studies major chooses one of 17 foci within these areas of study:
Arts

Combining environmental studies with the creative arts of dance, architecture studies, studio art, and theatre.

Humanities

Considering environmental studies in conjunction with history, literature, writing, and religion and philosophy.

Natural Sciences

Exploring environmental studies through the disciplines of conservation biology, chemistry, and earth and climate sciences.

Social Sciences

Examining environmental studies as it relates to conservation psychology, economics, justice, environmental policy, anthropology, and geography.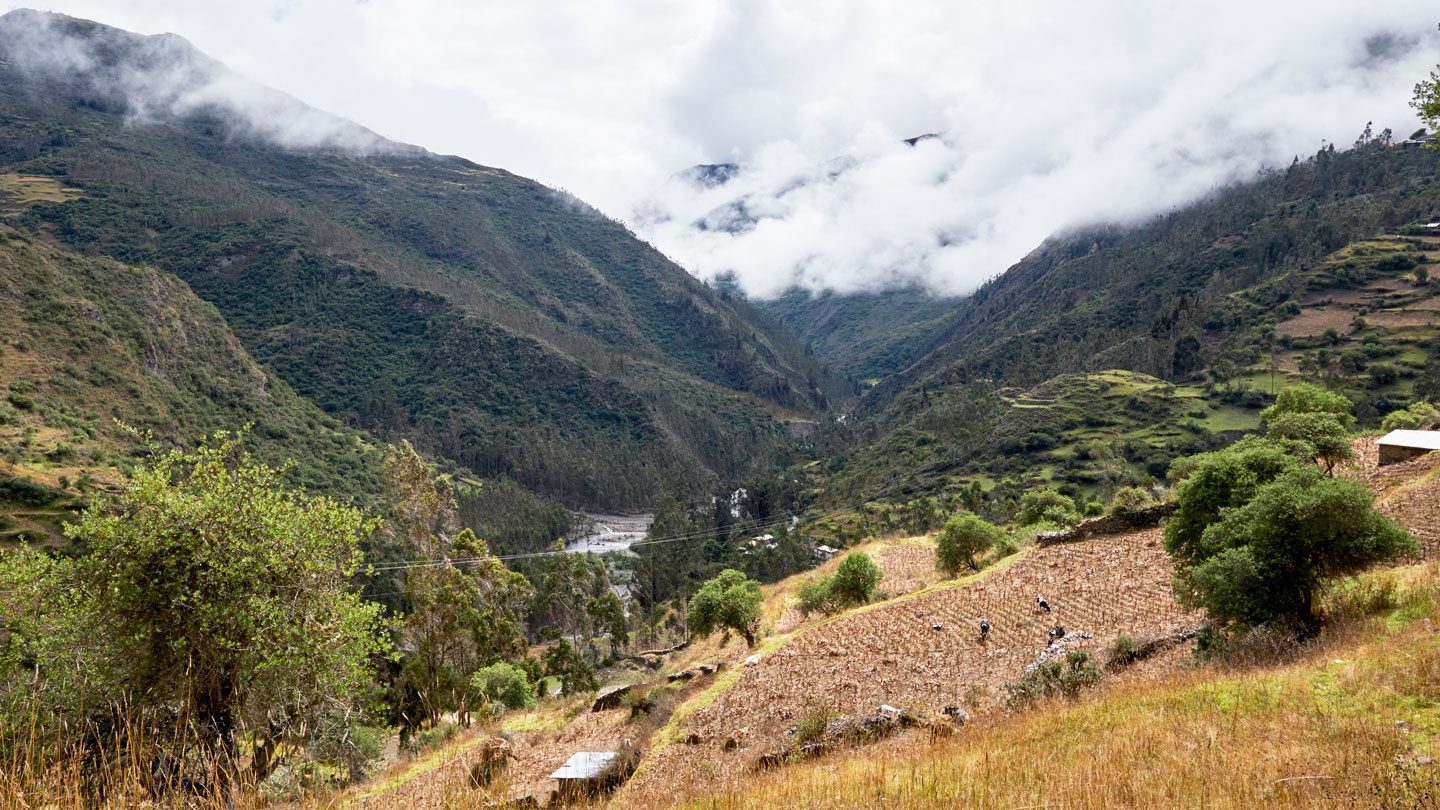 Two-thirds of all environmental studies majors also study off campus for one semester at schools and programs across Europe, Asia, Africa, Latin America, and Australia.
Off-Campus Options
Middlebury College students can earn a combined BA and MA in five years through the accelerated degree program in International Environmental Policy at the Middlebury Institute of International Studies.
Accelerated Degrees
Students spend a winter and spring in California, studying the climate while also learning about the environmental, cultural, and literary history of the region.
Climate Semester
The Careers with Social Impact blog includes news and updates for environmental jobs and internship opportunities.
Careers with Social Impact
Careers
ES majors and minors graduate with in-depth knowledge of the American story of human-environmental interaction, but also recognize that there are other stories, often strikingly different, from other parts of the world. With 900+ graduates, our alums work in environmental fields as entrepreneurs, scientists, policy makers, scholars, consultants, teachers, volunteers, activists, and founders of nonprofits.
Visit Careers with Social Impact for information and news about environmental jobs and internship opportunities.