Waitlist surveys
Check this page prior to registration for information regarding waitlists for ES core courses.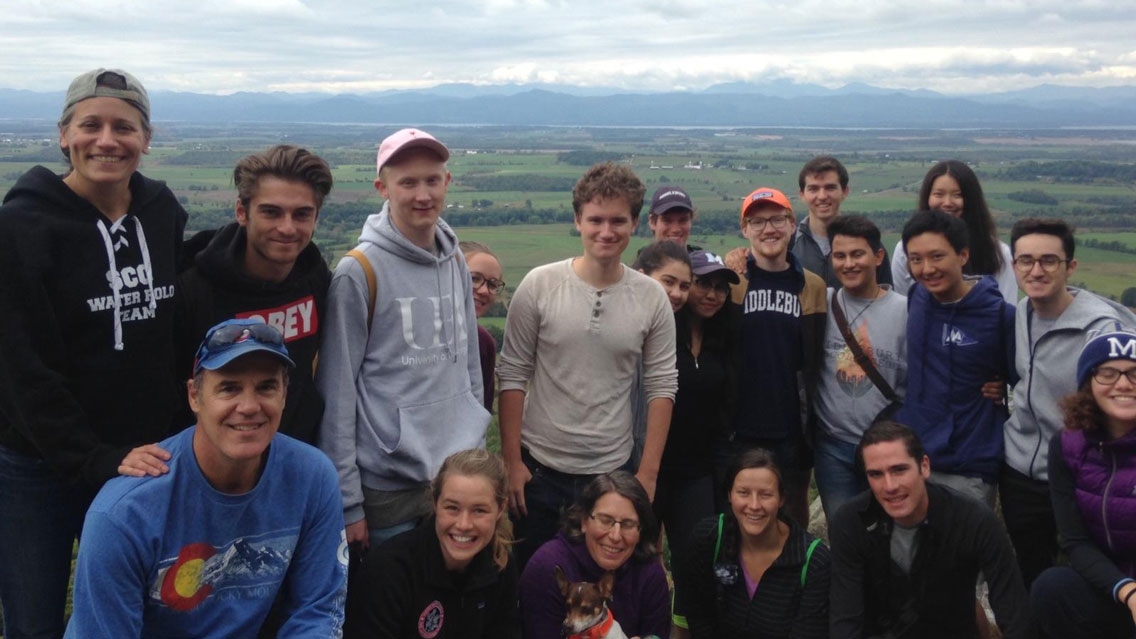 Environmental Studies Student Advisory Council
The Environmental Studies Student Advisory Council (ES-SAC), a group composed of juniors and seniors in the program, works in consultation with the faculty and staff in the program to provide feedback about the curriculum, plan fun events and activities, and provide resources for majors, minors, and prospective students in the program. When the ES program is recruiting faculty, the SAC meets with candidates and makes an informal recommendation to the program. Additionally, when the ES program is being externally reviewed, the SAC meets the external review committee to express student views and concerns. Typically, the SAC meets twice a month, but it can also meet as ES students wish. The SAC strives to strengthen the community within environmental studies, while also engaging with the Middlebury campus at large.
Interested in contacting the ES-SAC? Current members can be reached at essac@middlebury.edu.
Current Members
Joshua (Josh) James Hulbert '24.5, Environmental Earth and Climate Sciences (ES-ECSC joint) major
Sarah Jane (SJ) O'Connor '24, Environmental Justice major
Elizabeth Anna (Libby) Scaperotta '24 Environmental Policy major
Recent Senior Theses
See Scholarly Work for a list of recent senior theses. A greater selection of senior theses can be accessed online via the Student Scholarship section of the Digital Collections Repository at Middlebury.