Major Planning Worksheets
All Chemistry and Biochemistry majors should use these forms as they plan out the timing of their major coursework. Please enter the semester the course was taken or will be taken. For any electives, please also enter the course number. It is helpful to bring this completed form to your meeting with your advisor. See also our information about Getting Started in the Major.
Review the major requirements and list of cognate courses.
Facilities and Instrumentation
We are located in McCardell Bicentennial Hall, a beautiful building at the northern edge of campus which houses all the science departments. Our facilities are state-of-the-art and our instrumentation is extensive and current. Read more about our facilities and instrumentation.
View the gallery in a new window.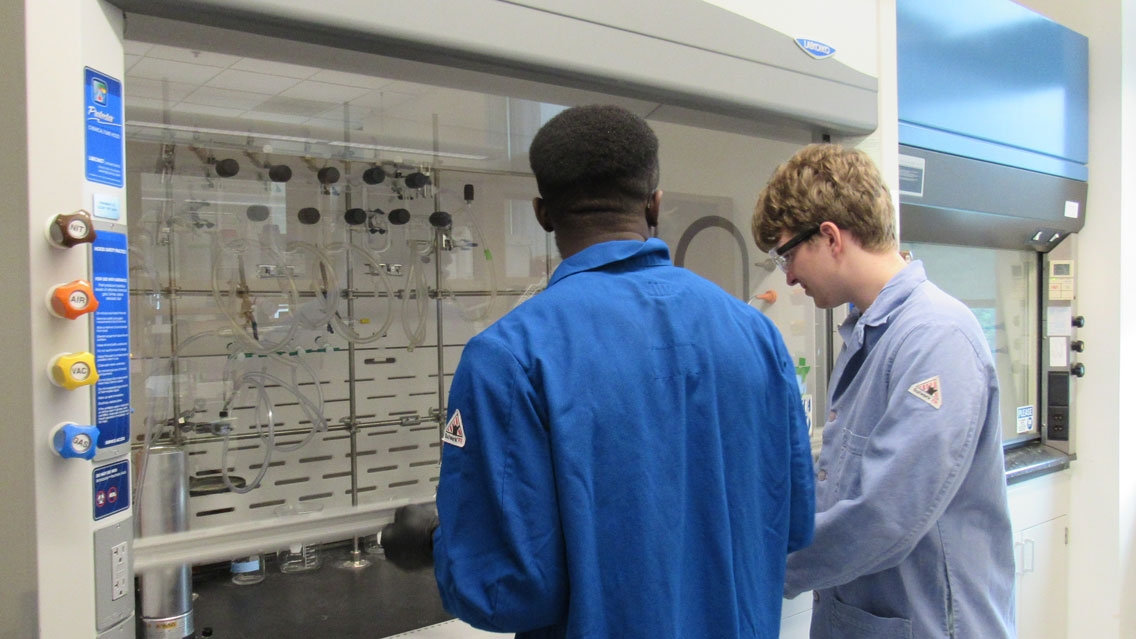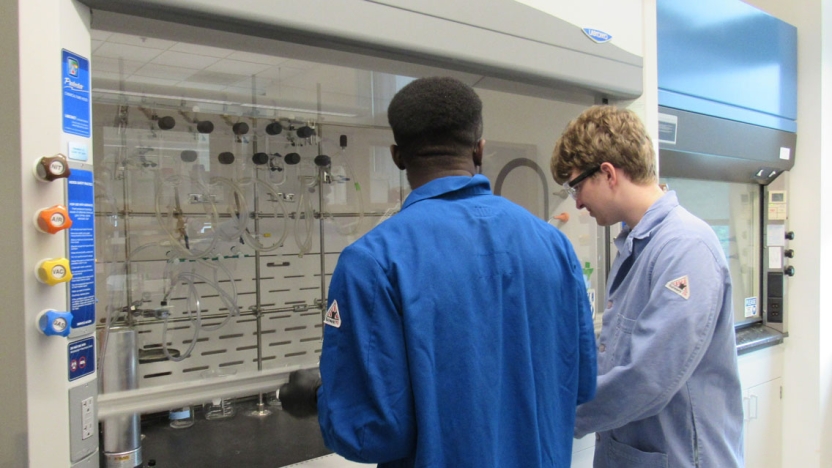 Instruments in Use by Students
Student Advisory Council
The goals of the Chemistry and Biochemistry Student Advisory Council (SAC) are as follows:
Advise the Department Chair about faculty appointments and the curriculum
Give chemistry and biochemistry majors a voice in their program
Serve as a resource for current and perspective majors
See the handbook language for a more detailed description.
Current SAC Members
Matt Brockley '23
Genevieve Herron '23
Library Services
Periodic Tables
Useful Forms