The Earth and Climate Sciences Department is housed in a state-of-the-art science building, McCardell Bicentennial Hall.
Earth and Climate Sciences facilities in the building include equipment for high-temperature and low-temperature geochemical studies, for physical property studies of lake and oceanic sediments, and for computer analysis of hydrodynamic and geophysical data.
For outdoor studies, we have a very well-equipped research vessel on Lake Champlain, geophysical equipment for subsurface studies, and surveying equipment for field studies.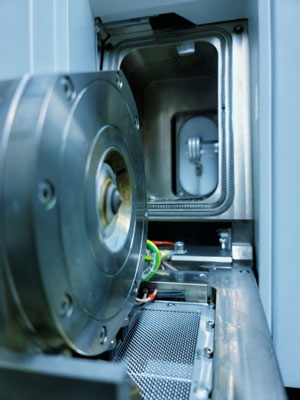 ICAP Spectrometer
The ICAP mass spectrometer is used to analyze samples in solution for trace elements and isotope ratios. Students and faculty in the department use it to analyze rock and water samples. Users at Middlebury also include the Biology and Chemistry Departments and the Environmental Studies Program. Outside users include students and faculty from UVM, Norwich University, Dartmouth College, and Hampshire College. The machine was purchased in 2014 and installed in January 2015 (iCAPQ from Thermo Fisher).
Electron Microscope
The SEM is used to acquire high-resolution digital images and to analyze mineral compositions. It is equipped with secondary electron, backscatter, and cathodoluminescence. It is also equipped with an energy dispersive X-ray spectroscopy detector and an electron backscatter diffraction detector.
Students and faculty in the department use it to analyze metamorphic, igneous, and sedimentary rocks as well as unconsolidated sediments from Lake Champlain. Students and faculty from the Biology Department and from the University of Vermont also use the facility.
Purchased in 2013 with funds from the George I. Alden Trust (Tescan Vega 3 LMU SEM with Oxford Instruments EDS & EBSD attachments).
Read the College news story.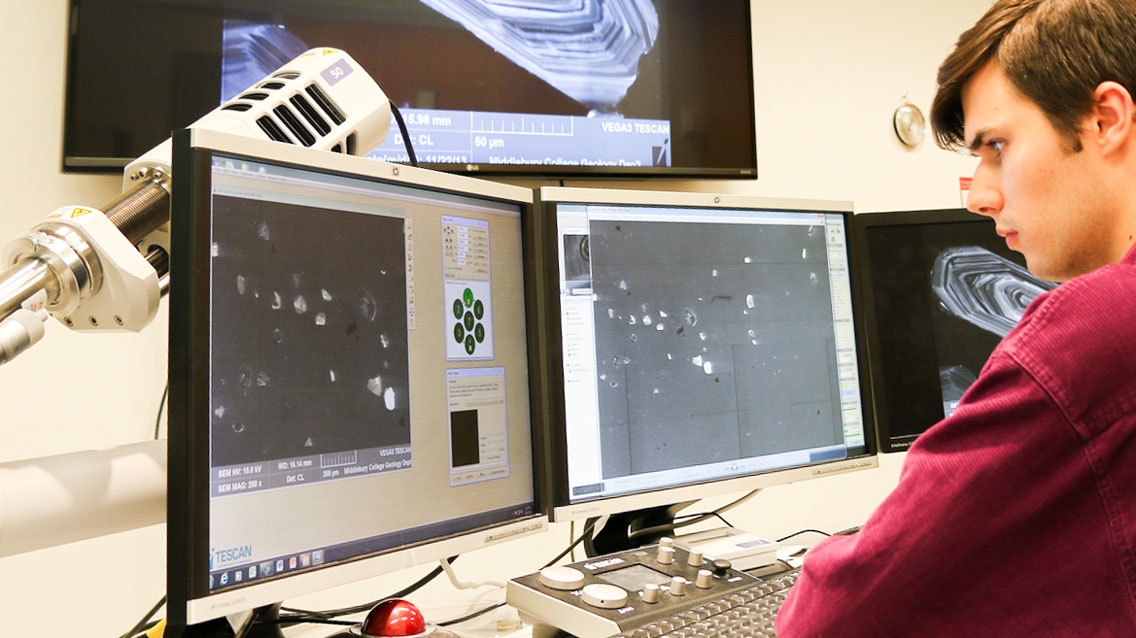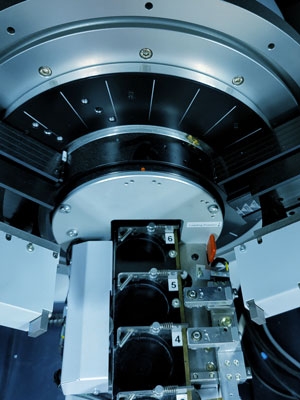 X-Ray Diffractometer
X-ray diffraction is a primary tool to identify and estimate percentages of fine-grained mineral phases. The X-ray diffractometer is used by Middlebury students and Pete Ryan to investigate clay mineralogy in soils and rocks throughout the world.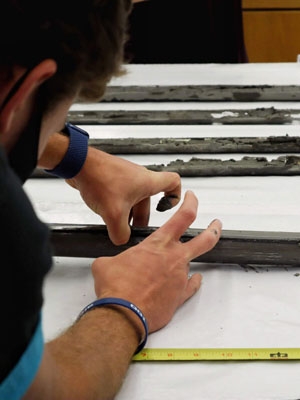 Sediment Analysis
The department is well equipped for the study of lake and oceanic sediments. Allison Jacobel, Jeff Munroe, and Pete Ryan, along with students, manage a wide array of instruments that analyze the physical properties of recovered sediment. This equipment includes two grain-size analyzers, a color spectrophotometer, an LOI analyzer, a pycnometer, a carbon-nitrogen-sulfur analyzer, and a cold-room facility to store cores.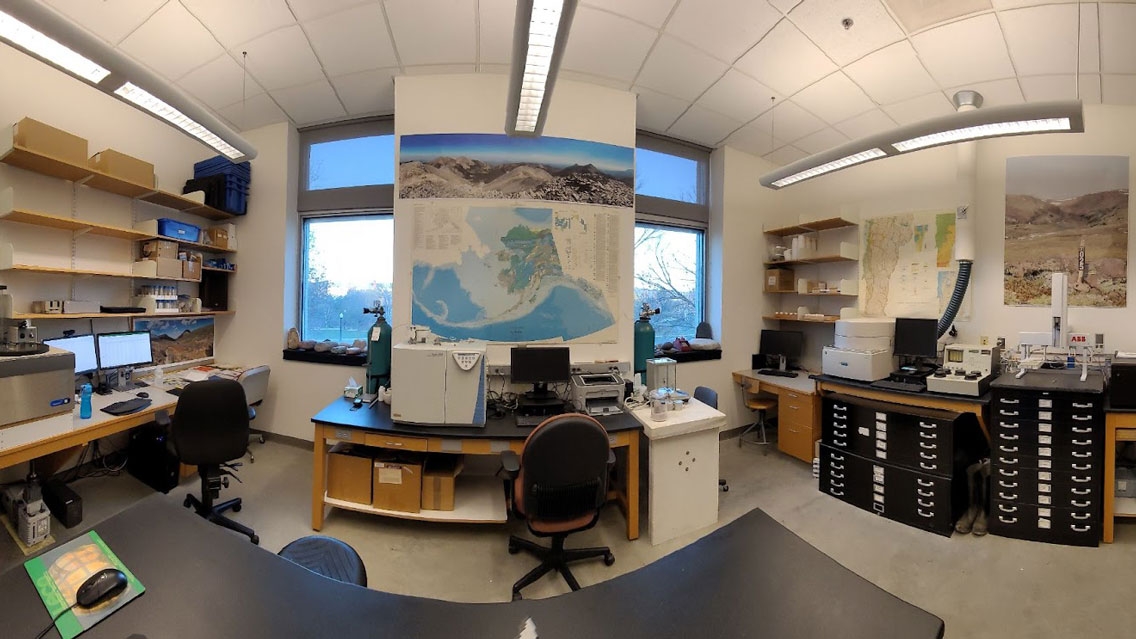 Geophysical Equipment
The department is well equipped with remote sensing equipment for use in courses and for student/faculty research. In the upper level course Geophysics (GEOL 382), students use a gravimeter and ground-penetrating radar to map objects buried in our geophysical study site located just west of Bicentennial Hall. Other geophysical equipment used by the department is described under the section on the R/V Folger.