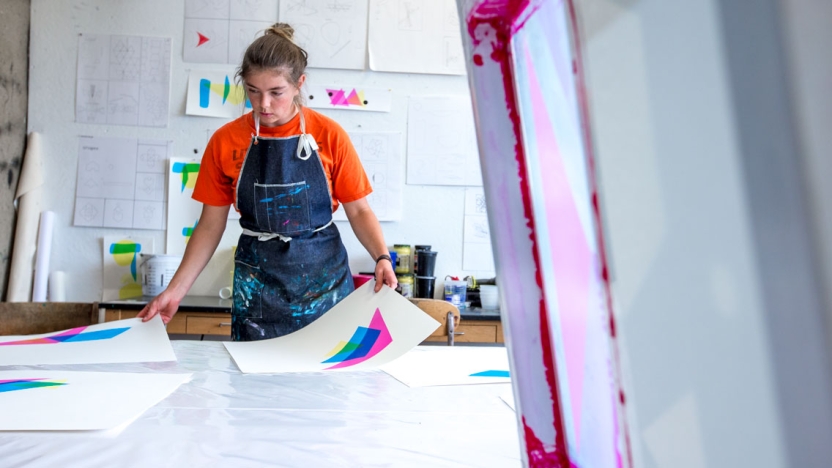 Major or Minor in Studio Art
Facilities
The Program of Studio Art is housed in the Christian A. Johnson Memorial Building, which is currently undergoing a significant renovation to enhance the arts on Middlebury's campus.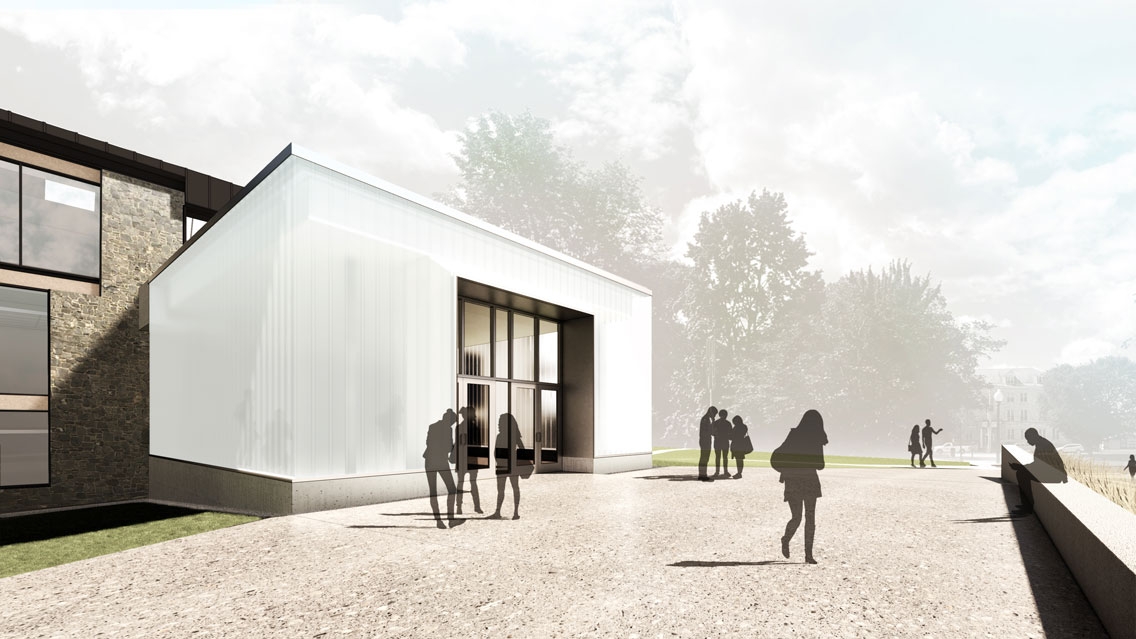 A classic of 1960s architecture, the essence of the original Johnson Building will remain, with large art studios overlooking the idyllic town of Middlebury and windows that flood the studios with natural light and provide extraordinary views of the Green Mountains.
The central open, three-story atrium space will continue to be used for critiques, demonstrations, performances, installations, student shows, and public events.
The Johnson building is also home to the architectural studies track within the history of art programs.