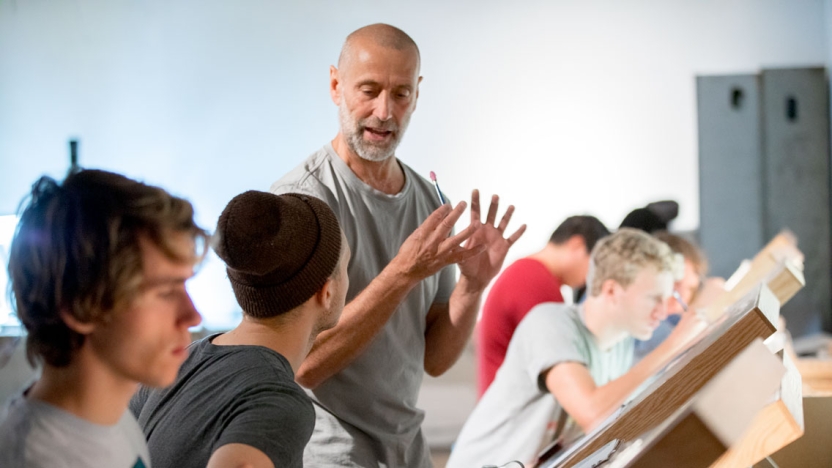 We want our students to possess a high degree of visual literacy and intellectual curiosity about art, design, and culture.
A primary goal is connecting the practice of art making and visual communication to the greater culture beyond Middlebury. Students in our classes learn through applying visual literacy principles to better comprehend art and design and the cultures represented by them. 
An essential learning goal is teaching students how to access, develop, and communicate imaginative thinking. A student's personal expression lies at the heart of our teaching.  
 
Our course content gives students the visual language tools to understand, read, and process complexities of art and design through the experience of creating it.
 
Visual art and design students will learn by relating their creativity to tangential intellectual and cultural discourses throughout the College curriculum. Our courses nourish ideational cross-pollination with other departments.  
 
Learning the history of art and design across cultures is an essential component to all our course syllabi.     
 
Our classes engage learning through the practice of drawing, painting, sculpture, photography, printmaking, design and new media. Students engage in the contemporary approaches to making art and design. 
For all senior work, we require students to demonstrate their understanding of art and design through a 700-level thesis exhibition.