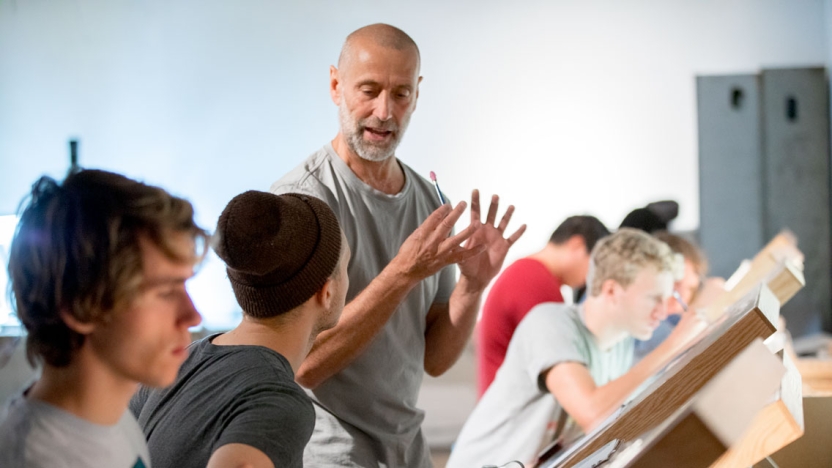 We want our students to possess a high degree of visual literacy and intellectual curiosity about art and culture.
Our teaching practices give students the tools to understand art from the experience of making it. These tools are informed from the study of art history and contemporary practice.
 
Studio students are required to relate their knowledge of art to larger intellectual and cultural discourse within the liberal arts. Our teaching nourishes ideational cross-pollination between studio art and other departments.
 
A primary goal is connecting the practice of art making and visual communication to the greater culture beyond Middlebury.
 
Our students develop skills in drawing, painting, sculpture, photography, printmaking, and new media. Our teaching imperative is for students to understand and apply fundamental principles of these disciplines.
 
For all senior work we require students to demonstrate their understanding of art making through comprehension of the history of art and its contemporary practice.
In all senior work it is vital that our students develop critical-reasoning skills. They learn to articulate these in one-on-one and group critique sessions. Specifically, we require students to independently advance one or a series of intellectual ideas by creating a body of visual artwork that codifies their thesis. Through oral and written analysis, technical revision, and public exhibition of these results, we instruct our students so that they are able to gain greater understanding of themselves and their place in the larger world.