Program alumni are the best resources for students interested in going abroad, and they are available to answer your questions. If you would like to talk to a recent student about their experience in China, get in touch with the advisor, Susan Parsons.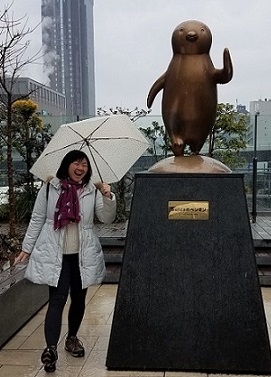 Celinda Chang, Tulane University
When I left for Japan, I cried because I was scared. Now, as the program comes to an end, the tears are returning because I can hardly fathom the fact that I have to leave.
The School in Japan helped me take advantage of the study abroad experience. We were provided with an excellent balance of support and guidance along with independence to learn and explore on our own. Through fieldwork in Yokoze, Tottori, Kyoto, Kusatsu, and Nikko, we also had many opportunities to learn outside of the classroom, seeing different sides of Japan that we wouldn't have been able to through tourism. We were pushed to think about and do things outside of our comfort zones. Because of this, I learned to be more comfortable with risk-taking and the unknown.
There are a multitude of things I experienced and accomplished that I never would've imagined possible when starting to learn Japanese. Intern/volunteering at a hospital's palliative care unit, writing a 17-page research paper on Japanese Kampo medicine, completing group projects in Japanese content courses, exploring school life and making friends though three dance clubs, navigating solo travel- these became some of my most beloved experiences and accomplishments, yet would seem impossible to my past self from just last year. I jumped through four levels of Japanese, going from barely being able to describe my likes and dislikes to preparing to challenge the JLPT test (N2) after the end of the program.
Among all there is to do and see in Tokyo, what completed the experience was the people I encountered. The friendships I made through the School in Japan, Japanese language courses, ICU clubs and dorm life, and more are ones I will cherish forever. I'm thankful for the conversations, laughs, tears, and more that have become my beloved memories.
I can confidently say that my year abroad in Japan has been one of the best years of my life.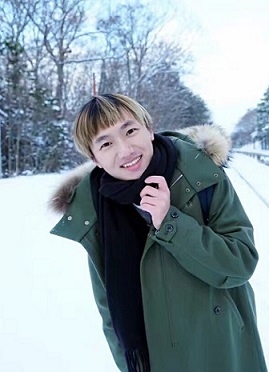 Yiyao (Derek) Ding, Middlebury College
They say ICU is far away from the downtown area of Tokyo, but it only took me 25 minutes to go to Shinjuku and another 15 minutes to go to Ginza, the two best-known central districts. Not only is ICU easily accessible to most parts of Tokyo, but its suburban location also grants its students the privilege to study extensively and passionately, to immerse in the picturesque surroundings composed of parks, rivers and an avenue fringed with cherry-blossom trees, and to form deep bonds with many wonderful people. I have indeed enjoyed my time there. 
Middlebury School in Japan facilitated my transition and maximized my ability to take advantage of my life in Japan. As a group, we went to Kyoto and Tottori to learn about different aspects of Japanese culture. The knowledge I gained from working on a farmland and brainstorming with locals to invent projects that can stimulate economic growth far exceeds what I could learn from solely perusing secondary sources.
One of the best experiences that I had was interning at a floral shop. My mentor, a talented senior florist, was so generous that she invited me to attend the Paris Fashion Week as her assistant. Never had I imagined myself working with world-class professionals in a language that I had only studied for two years. It was definitely a challenge, but more importantly an invaluable opportunity. 
Studying abroad is always a challenge. I needed to step out of my comfort zone by meeting new people and exploring a foreign land. But in my case at least, there is no regret but a plan to return.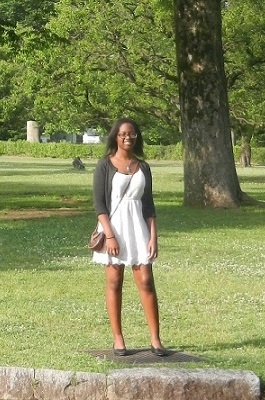 Sheridan McKisick, Wellesley College
One of my favorite experiences in Japan started out as my most terrifying: getting lost. The Middlebury coursework involved a lot of independence and risk-taking that I probably wouldn't have chosen for myself so early on in the program. But instead of getting in the habit of going everywhere with friends, an easy trap for study abroad students to fall into, I learned the value of being able to explore alone. Nothing felt better than getting lost and asking for directions (and understanding those directions) and ultimately coming to better understand my surroundings. Having chances to travel alone and solve problems by myself gave me an unfounded confidence in the Japanese language that I never had before the program. I was applying this skill not only while navigating the streets of Japan and in the classroom but in my daily life. I joined the university's newspaper club and created their website; I had an internship at an NPO regarding children and imagination through digital media. By the time I left, I could communicate beyond just being understood—I could make someone think, I could make someone laugh, I could make someone smile.