Program alumni are the best resources for students interested in going abroad, and they are available to answer your questions. If you would like to talk to a recent student about their experience in Morocco, get in touch with the advisor, Bill Mayers.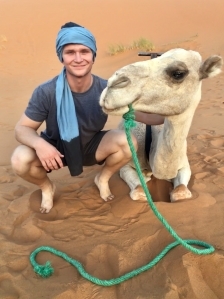 DJ Johnston, Washington & Lee
I had countless opportunities to learn resilience, adaptability, and open-mindedness while living and studying in Rabat. At the beginning of Fall break, for example, I planned to travel to southern Europe via a ferry from the Spanish city of Ceuta on continental Morocco. There was only public transport until Tangier (about an hour away), however, so my host brother contacted a friend in the city he knew from Instagram, Alaeddine, to help me complete the journey. 
We spoke throughout the entire trip in Arabic, and we became fast friends. When we arrived at Cueta around 10pm, however, the border was closed. I used my language skills to understand from the officers that illegal immigration had worsened in that area over the past few weeks, and travel across that specific border was forbidden. As we pulled away, Alaeddine looked at me and asked if I believed in destiny. He said we were meant to meet that night, welcomed me into his home, and offered to take me to the airport in the morning. When we arrived at his family's home, Alaeddine's mother brought food for us, and we all sat around sharing our interests in Moroccan music and American films until around midnight. 
This experience is just one of many (nightly basketball games with neighborhood kids, making friends at the local gym, gaining a new brother from my host family, etc.) that taught me to be proactively cognizant of culture norms, open-minded to the kindness of others, and calmly flexible in the face of relative chaos.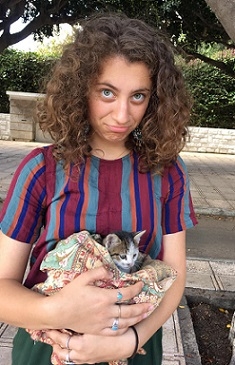 Erin Viola, Tufts University
I chose to study abroad with Middlebury in Morocco because I wanted to improve my Arabic language skills and because I wanted to dedicate significant time to learning about and appreciating a culture very different from my own. I wanted to push myself into engaging Moroccans and other study abroad students in conversations about our cultures and finding new ways to connect. My host mom and I got to talking about our religions and cultures, and shared food on our respective holidays. My entire host family was so eager and willing to talk about life in Morocco and in America, learn about my religion and culture, and try my traditional foods. And of course, we bonded over a mutual dislike for a certain American political figure when we saw him pop up on the evening news. I took so many important lessons with me from my experience in Morocco, and while I achieved many of my linguistic goals, I feel as though my cross-cultural connections with my host family and other Moroccans have made a much bigger impact on who I am today. And yes, I had my fair share of random adventures abroad, like rescuing a kitten (pictured here), made lifelong friends, and enjoyed the fresh produce, beautiful handmade goods, and aromatic dishes of the Maghreb as well.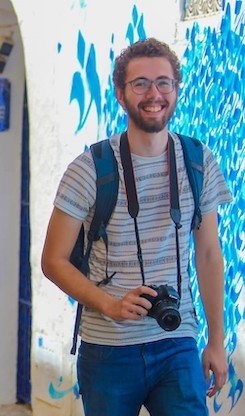 Joseph Hilleary, Bowdoin College
I knew I had made the right choice when I spent two hours talking to my cab driver about his family while winding our way through the Rif Mountains. This may seem unremarkable at first, but the conversation was in Arabic, a language I had studied for two years, but that prior to my time at the Middlebury School in Morocco, I spoke only haltingly. For context, when I first arrived in Morocco and was trying to get from the airport to my homestay, my cab driver eventually had to just call my host family to figure out who I was and where I needed to go, but now, only two months later, I was chatting away naturally for hours at a stretch.
There is no substitute for living, learning, and exploring day in and day out in a language, and Middlebury really facilitated that experience for me. My professors were among the best I have ever had, constantly supporting and challenging me, and I still keep up with some of them to this day. The small class sizes and close, personal instruction helped me to improve my language abilities by leaps and bounds over a relatively short period of time.
Outside of the classroom, my experience in Morocco was incredible. I learned so much just from interacting with Moroccans in a multitude of everyday contexts. Speaking Arabic all the time really opened a lot of doors, and locals were often thrilled that an American was putting in the effort to learn and use their language. Cultural exchange should be at the core of any time spent in another community, and I found that Moroccans time and time again were more than happy to open up and engage with me and my fellow students. Finally, the beauty of the country itself cannot be overstated. From the rocky coastline and the beaches to the Atlas Mountains and the intricate architecture of the old medinas, Morocco is often breathtaking. I have been fortunate enough to return in the years since studying with Middlebury, and since that time, a part of me always feels at home whenever I'm in Rabat.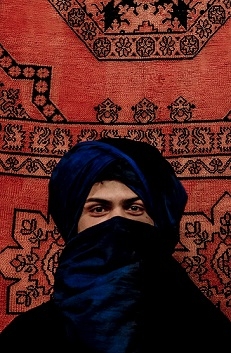 Naina Horning, Middlebury College
Discovery defines the study abroad experience. This includes discovery of the self, others, places, and new ways of thinking. My year-long experience in Morocco comprehensively embodied this concept. Through its diversity of people, cultures, languages, and landscapes, Morocco constantly provided opportunities to discover—be it through through late-night café conversations about life, peaceful reflection under the stars of the Atlas Mountains, or people-watching in the tramway on the way to the University every morning. One of my professors, a sharp and deeply-knowledgeable Berber woman from the area of Errachidia, constantly stressed the complexity of Moroccan society, and by the end of my experience I realized why. In Morocco, religiosity, secularism, tradition and modernity meet, offering a palette of learning opportunities to the unknowing foreigner.
This was not my first time living abroad, but it was the first time I had made a concentrated effort to learn a country's native language and befriend its people. Like anyone seeing Morocco for the first time, I appreciated Morocco with its dazzling zelleej (tile)-lined mosques, endless supply of inexpensive cafés and mouthwatering rafissa, but learning Moroccan Arabic and making Moroccan friends forged a connection between me and the country that I have been unable to feel elsewhere. I did not realize this until my last week in Morocco, when I returned to Rabat after a month-long adventure in a Berber village. I had no pre-arranged accommodation. Drawing on knowledge and experience I acquired through the Middlebury program and outside of it, I applied everything that I had learned to survive on my own, staying with different friends to suit my tight budget. By the end, I had not only done it, but I had adored it. I felt as though life had just begun, and I knew that I had discovered something special.  
Lorenzo Greenbaum, Middlebury College
Not only did my language skills improve but I also learned a great deal inside and outside the classroom about Moroccan culture. I lived with several host families throughout the year and they would introduce me to friends and other members of the family, and would celebrate with me major holidays such as Eid al-Adha and Eid al-Fitr. Moreover, friends around the neighborhood would invite me to have couscous with them on Friday nights and we would discuss topics about life in Morocco as well as life abroad. I think my favorite part about this whole experience was not the academic opportunities that the program offered, but the ability that learning the local dialect gave me to connect to Moroccans and talk about their dreams and ambitions. One of the moments I will never forget throughout this year was getting to know Moroccans my age in a popular quarter called Takadoum, and hear what they had to say about the world.