Beginner Track in Russian
*Please note that this track is not available to Middlebury College students.
Want to earn a full year of Russian in just a semester? What about achieving that while living in Moscow, the political, financial, and cultural center of Russia? 
The School in Russia's Beginner Track in Moscow offers students the chance to develop their language skills with no prior study. Russian language and content courses will allow students to learn the language intensively and explore the history and culture of Russia and the urban development of Moscow, one of the most foreigner-friendly cities in Russia.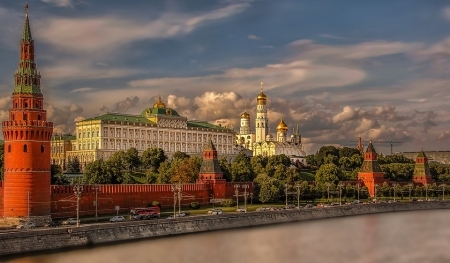 Students will receive a comprehensive orientation and will begin their studies with Introduction to Russian Language classes as well as two intensive content courses, which will begin in English. Increasingly, coursework will be held in Russian, and program-sponsored tutors will provide linguistic and academic support.
In addition to Introduction to Russian, students will take two of the following elective courses for a full load of four units of credit:
Russia in the Changing World
Explaining Contemporary Russian Politics: Institutions and Beyond
Media and Politics
Courses are taught by local faculty from the Higher School of Economics (HSE), one of the leading and most rapidly developing universities in Russia. 
Students may choose housing either with a Russian family or in an HSE student dorm.
The program will include various cultural activities as well as short excursions to Saint Petersburg, Yaroslavl, and/or Nizhny Novgorod, which will allow for a deeper immersion into the local culture and language.