Students have many reasons for choosing Middlebury. Once they get here, they discover things about themselves and the place that help shape who they are—and who they want to be.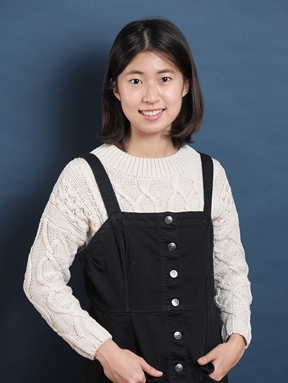 Ai Hattori, Class of 2024
Tokyo, Japan
Major: Mathematics
Favorite Classes: Chinese 101, Aesthetics of the Moving Image, Multivariable Calculus, Variation and Change in Japanese
Favorite Space: McCardell Bicentennial Hall (or BiHall) is a great place to study while enjoying the picturesque view of Vermont. I also love taking a walk to the Knoll, the college's organic farm. 
Favorite Activity: ISO (International Students Organization). Hosting big events like a food festival and a cultural show is challenging but definitely rewarding.
Sense of Community: I think that living together strengthens our bond. You can always hang out, study for a test, or have a deep conversation with your friends because they live just a few minutes away. Also, everybody is friendly and willing to collaborate! 
Guiding Forces: CTLR (Center for Teaching, Learning, and Resources) is very helpful when you need assistance for your classes, writing, or even time management! The amazing tutors there have helped me since my first semester. All the professors really care about us and are very approachable, too. 
What Surprised Me: As an international student, I was worried if I would fit in. But, students here are very open-minded and curious about other cultures, so it was easier to make friends. There are great support systems such as our international student orientation as well. 
It's surprisingly easy to try a new subject. J-term is an especially great chance to explore a field that you've never studied before because you only take one class and have plenty of time! I took a journalism class taught by Middlebury alumni in my first J-term although I had little knowledge of journalism. Since I only had one class, I spent a lot of time interviewing people and writing about them. It was a very meaningful experience. 
In a lot of classes, professors ask you to reflect on what your goals are and how you achieve them. I feel like it is hard to find a time to reflect on yourself in these busy days, so I appreciate the opportunity. 
After Middlebury: I hope to do Applied Math-related work and create a social impact in my home country, Japan. I would also love to be a bridge between Japan and the U.S. in whatever way I can.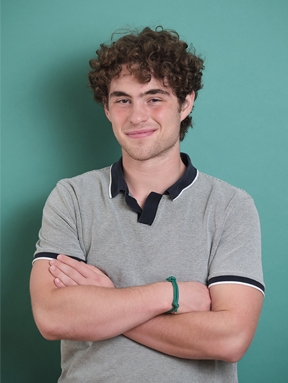 Peter Herman, Class of 2024
Fayetteville, AR
Major: Religion and Anthropology
Minor: Russian
Favorite Classes: My favorite classes have been Religion and Violence and Intro to Archaeology. Both have made me do a lot of critical thinking about my place in the world and how I interact with it.
Favorite Space: My favorite space on campus is Ross dining hall. It has a lot of natural light and I always run into people I know. Pizza at every meal is also a nice perk.
Favorite Activity: My favorite activity is Middlebury Crew! I started last year with no experience and it has taken me out of my comfort zone in the best way possible. I've also met some of my best friends along the way.
Sense of Community: Middlebury feels very tightly knit. Everyone is involved in so many activities that people rarely have more than one degree of separation. It feels very warm and comfortable when everyone knows each other.
Guiding Forces: I try to go about college as intuitively as I can. There are constant opportunities to try new things and I like to say yes to as much as I can.
What Surprised Me: I was surprised by how down to earth the people are. I knew I would be around a group of exceptionally accomplished people and was pleasantly surprised that they are fun and genuine in addition to being smart.
After Middlebury: When I came to Middlebury I thought I knew exactly what I wanted to do, but in my time here I have found a host of new interests which have complicated that trajectory. I would love to work in government and diplomacy if possible but there are many different paths that I am open to.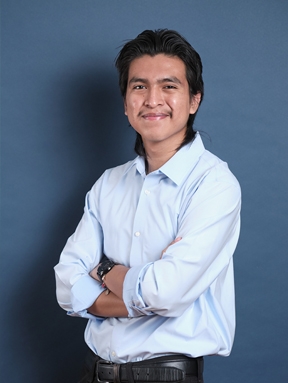 Daniel Ramirez, Class of 2024
South Central Los Angeles, CA
Major: Neuroscience
Favorite Classes: My favorite classes have been Newtonian Physics, History of Sexuality, and General Chemistry II.
Favorite Space: Anderson Freeman Center! It's such a fun space to be in for everything: studying, hanging out with friends, cooking, and student org meetings. I also love BiHall. I am a huge science nerd, and I find comfort in being surrounded by everything science-y.
Favorite Activity: Volunteering during Knoll hours gives me an opportunity to ground myself during stressful times and it makes me feel more connected to the nature and environment of Middlebury.
Sense of Community: Being a person of color in a PWI, finding a sense of community was one of my biggest worries before coming to Midd, but I was able to find one easily. There are so many opportunities available for students from marginalized backgrounds to find a sense of community, such as cultural organizations, social gatherings, academic support systems, and more. I definitely feel like the friends that I have made here are lifelong friends! 
Guiding Forces: The pressure that comes with being a first-generation college student is definitely my biggest motivation to excel academically. However, I'm not alone in this journey: I am close friends with other first-gen Neuroscience students and we have a support system where we assist each other academically and mentally. We all have the same goal: make the best of this educational opportunity in order to be able to help our families.
What Surprised Me: The stars! I have never left the city before going to Midd, so I have just been exposed to pure light pollution at night. On the second day of my first year, a couple friends and I went to the Knoll to explore, and the night sky was so clear, I felt like the world turned upside down and I was falling. At Middlebury, I saw Jupiter with my naked eye and my very first shooting star!
After Middlebury: I am planning on taking a gap year and look for a job/internship in a veterinary clinic of some sort back in Los Angeles before going to vet school.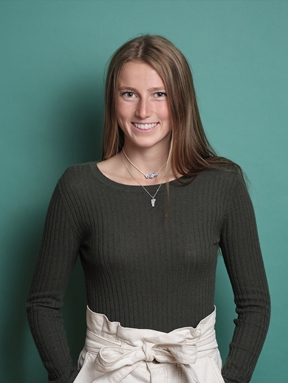 Ella Roelofs, class of 2023.5
Newburyport, MA
Major: Environmental Chemistry
Minor: Food Studies
Favorite Classes: My favorite classes have been the Perennial Turn and Organic Chemistry. 
Favorite Space: My favorite spot on campus is the picnic table behind Hadley. I also love the Knoll!
Favorite Activity: I love to hike, camp, and ski.
Sense of Community: I have always found that Middlebury students are welcoming to everyone. I love that the community at Middlebury is so appreciative of the beautiful place where we live.
Guiding Forces: I think the beauty of the Vermont landscape and Middlebury campus plays a large role in my day-to-day happiness, and it also inspires me to want to protect our environment through my studies, clubs, and how I live. My friends are also an important part of my life at Middlebury. 
What Surprised Me: During my first few weeks here, I was surprised by how friendly and welcoming everyone was. I've also been surprised to meet so many people with shared interests, even when people have very different backgrounds. 
After Middlebury: I'm not really sure what I want to do yet, but I know I want to be involved in environmental work, and I may be interested in doing scientific research related to soil chemistry/microbiology.