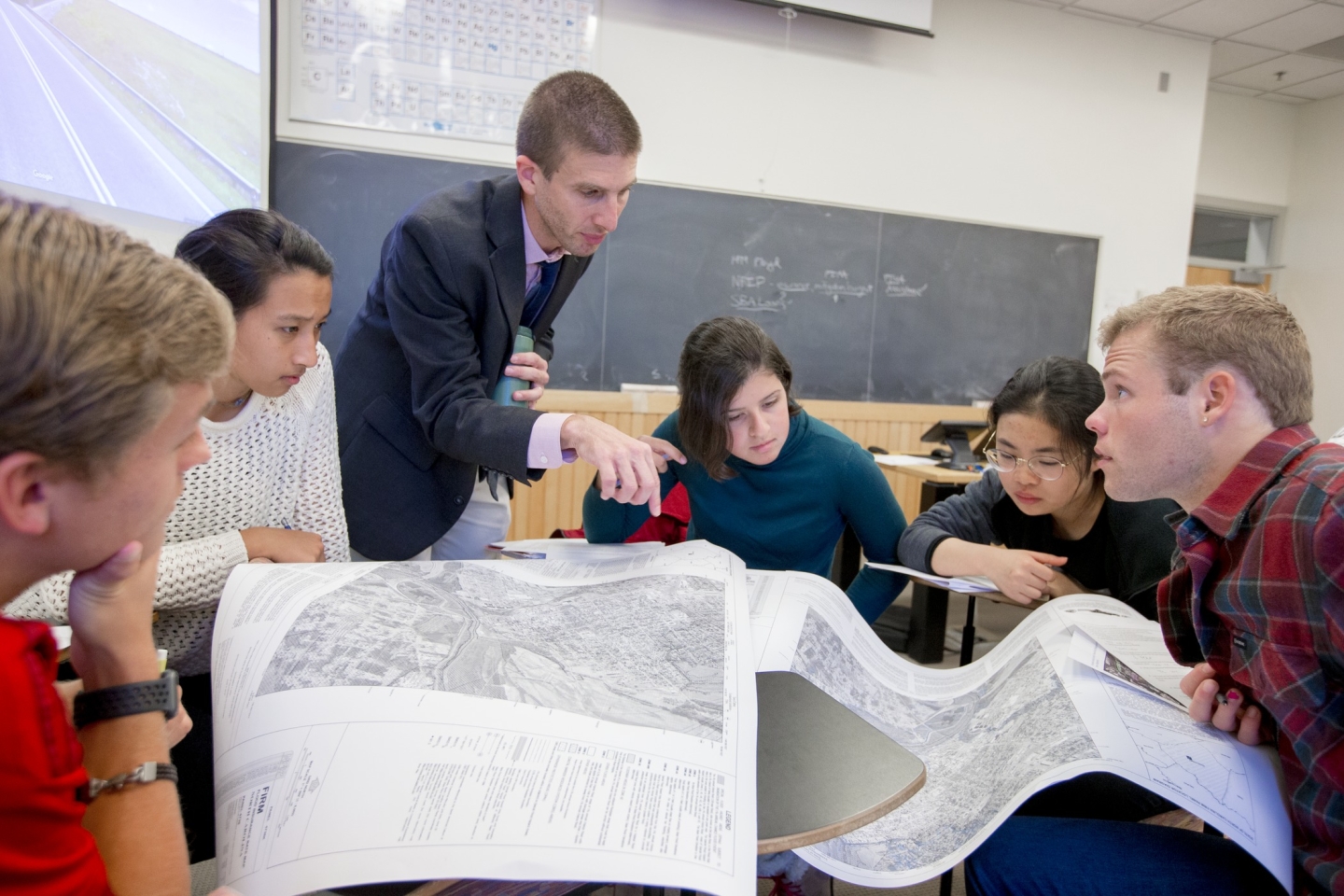 For Counselors and Other Partners
We're grateful for your trusted partnership with your students, supporting and guiding them over their high school years—especially through their college search and application process. We know that your assistance and advice are invaluable to students in a process that can be overwhelming; we hope that the information on this page provides you with resources that will be useful in your ongoing work.
---
Middlebury's Admissions Process
Our Philosophy
Middlebury reviews applications on a holistic basis, taking a variety of factors into account. Academic achievement, potential for contributions to the Middlebury community, and engagement with concepts core to Middlebury's mission are major topics of discussion as our admissions committee reviews applications. We emphasize the academic record, rigor of classes, activities and responsibilities, and the personal essay in our evaluations.
Middlebury is Committed to Affordability and Accessibility
Middlebury continues to be one of few colleges in the nation that are need-blind for all domestic applicants and that guarantee they will meet a student's full demonstrated financial need once a student has been accepted for admission. We encourage students to explore our Quick College Cost Estimator and our affordability resources.
Fee waivers are easily available in the Common Application process and automatically applied in the QuestBridge Application process.
News and Updates
A
Middlebury will release information on Slate.org beginning with the 2023-24 application cycle. You will be able to view application checklists, upload documents, and see released admissions decisions. (Please note that until a student has viewed their admissions decision via their Middlebury applicant portal, you will only see "decided.")
You can create an account by visiting Slate.org and clicking the registration link on the top toolbar. You may be pre-approved for a Slate.org account if you have submitted school report data through the Common App.
For each school or organization, one account will be designated to manage permissions and control the portal components that you plan to use. The main account will also be able to approve additional accounts linked to your school.
If you do not currently make visit opportunities available through a platform like RepVisits or SCOIR, you may want to consider opening visit registration through slate.org so that college representatives can come to your school!
Questions regarding technical issues or registration should be directed to Slate at info@slate.org. Slate also has several guides and videos to help you navigate the platform.
A
Please see the Middlebury general counsel's page for more information about the recent Harvard and UNC cases and how Middlebury is responding to changes brought about by the decision. We remain committed to bringing students from a variety of backgrounds to our student body.
Counselor Resources
More of what you need to know to support your students.
Frequently Asked Questions
Connect with Middlebury
Let us know how we can help you best support students as they learn about Middlebury and navigate the college search process.
Contact Your Regional Admissions Counselor
Join Our Counselor Mailing List
You can also reach us by phone at 802-443-3000 and by email.
College Fairs
If you would like to include Middlebury at an upcoming college fair that you are hosting, please send fair information and invitations to our college fairs coordinator at collegefairs@middlebury.edu
College Admissions Events
We are happy to join a panel, present on a specific topic, and be a resource for your students and community. Please be in touch with your regional counselor with specific requests.